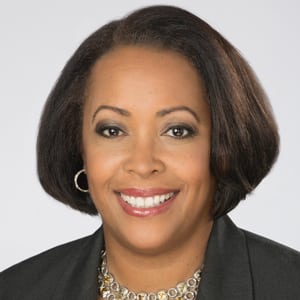 Crichlow may be the company's first CDO, but her responsibilities extend well beyond the title. She also heads up Charter's Community Impact team, which focuses on philanthropic investments and employee volunteerism. She believes resilience equals strength. "Keep working hard and pushing yourself even when everything around you suggests that you should stop because failure is your only option," she says.
How can the industry do a better job of recruiting women and ensuring they have a path to senior positions?
Recognizing that women play a critical role as decision-makers for themselves and their families, advancing women in the industry should remain a priority, which requires a holistic approach to produce long-term and sustainable results. A few suggestions include:
Recruiting talent from outside of our industry—many women have comparable roles in other industries that could be beneficial, further enhancing diversity of thought, background and perspective to drive innovation;
Enhancing onboarding practices, to ensure that women enter organizations with support, including assigning a mentor to help them understand the culture and expectations within their company;
Ensuring that we have equitable policies and processes that support the advancement of all employees within the organization; and
Offering a broad array of professional development opportunities, some of which are specifically tailored to women, such as Women In Cable Telecommunication's leadership development programs.
The bottom line—companies must be intentional to achieve gender diversity and equity in hiring and promotional processes.
What advice would you give your 13-year-old self?
Resilience is your strength. Keep working hard and pushing yourself even when everything around you suggests that you should stop because failure is your only option.
What changes, if any, has your company enacted since the dawning of the #MeToo movement, and what results have ensued?
We know that reporting has increased across many companies, so a benefit of #MeToo is strength in numbers—people are feeling more comfortable reporting and raising issues and concerns. The key, however, is how companies respond to address those concerns.
For many years, Charter has had a dedicated internal Employee Relations team responsible for investigating allegations of inappropriate workplace conduct in order to ensure a thorough and neutral review. Following #MeToo, we reviewed and strengthened policies and processes to further support employees raising issues of concern in a confidential manner. We continually strive to foster an inclusive environment, enabling employees to trust that the company would investigate and take appropriate action when warranted. Failure to adhere to company standards would be addressed in a meaningful way, which reinforces the behavior that is expected.