The Magazine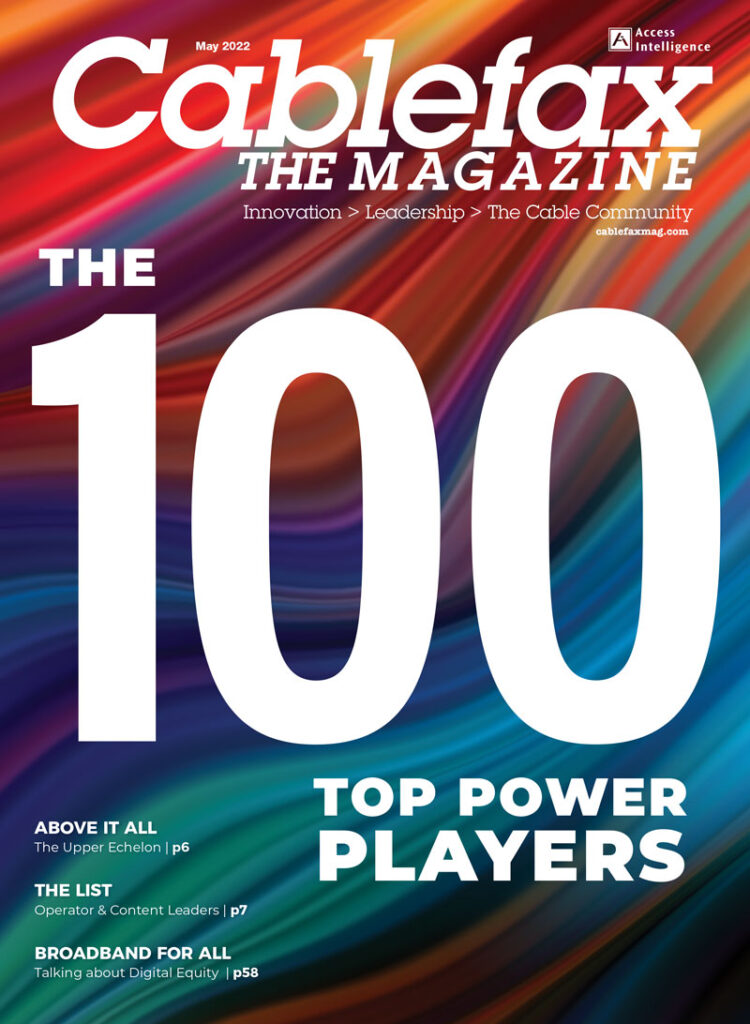 Current Issue: May 2022
Cablefax 100 – 2022
In this issue:
Congratulations to the Cablefax 100 honorees!
Once again, we applied "Cablefax Math" to turn 100 into 200, dividing our annual rankings into Operations (which includes execs working for MVPDs, fiber providers, vendors and industry associations) and Content (which features those who are part of programming powerhouses with streaming and linear assets). Our annual must-read magazine highlighting the industry's most powerful executives is bigger, splashier and mightier than ever, with two 100 Power Player lists. In her Ed Note on page 4, Amy Maclean shares some insights on how we managed this year's list in the middle of the imminent Discovery & WarnerMedia merger. Also inside, we sat down with five of our CFX 100 honorees to discuss what it will take to bring broadband to every American.
Enjoy the digital version and visit www.cablefax100.com for shareable, individual profiles and even more Q&A content.
Read Digital Issue
Advertise in the 2022 Cablefax Magazine Issues
June 29: The FAXIES
Ad Close: June 1
July 25: Top Ops
Ad Close: June 22
October 10: The Diversity List
Ad Close: September 9
December 8: Most Powerful Women
Ad Close: November 2
---
Get your message to our readers!
To advertise in our special issues, contact:
Ellen Kamhi
ekamhi@accessintel.com
(917) 626-5574