The Magazine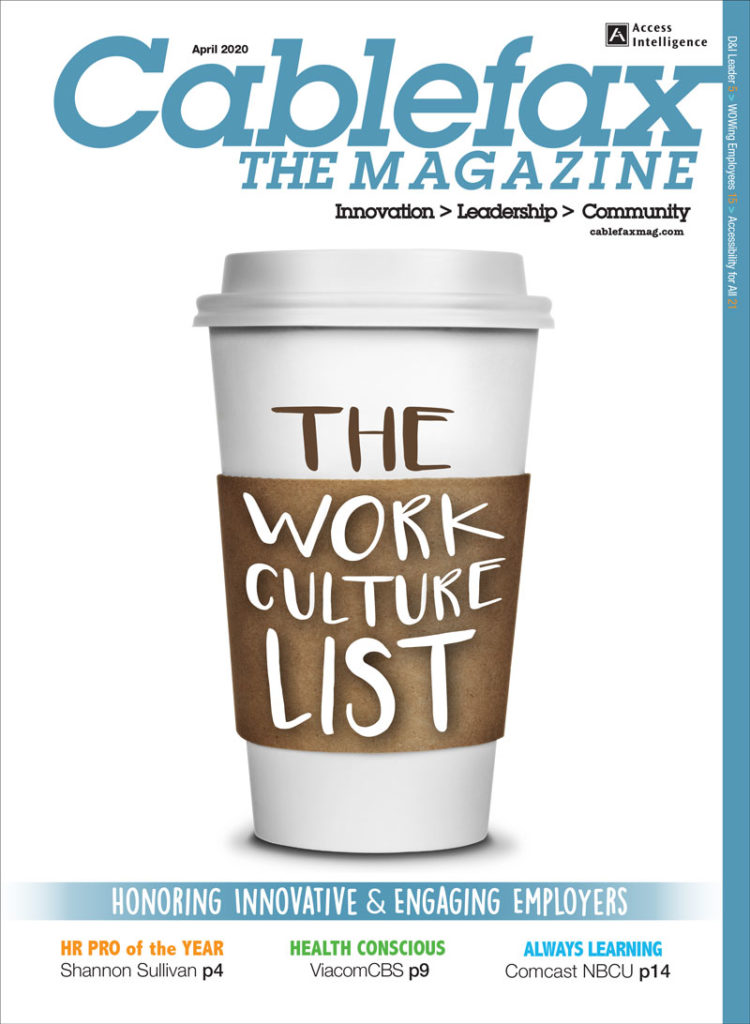 Current Issue: April 2020
Work Culture List 2020
In this issue:
Work cultures around the globe have transformed during this unprecedented time. That makes the release of this year's edition of Cablefax: The Magazine's Work Culture List all the more significant. Inside, we highlight innovative and attractive work environments in the media and broadband industry alongside dynamic individuals who mentor and champion their colleagues.
While work cultures have shifted dramatically in recent weeks, the strong foundations these honorees have built should help them weather the change. We celebrate leaders in D&I, career development, benefits and much more. The magazine also shines a spotlight on individuals making a difference in the workplace—from our HR Professional of the Year to our Spirit Hero and Mentoring Champion.
Read the digital issue or browse individual profiles at www.CFXworkculture.com
Read Digital Issue
Cablefax 100
Ad Space Close: July 7, 2020
Release Date: July 27, 2020
---
Get your message to our readers!
To advertise in our special issues, contact:
Olivia Murray
omurray@accessintel.com
(301) 354-2010