The Magazine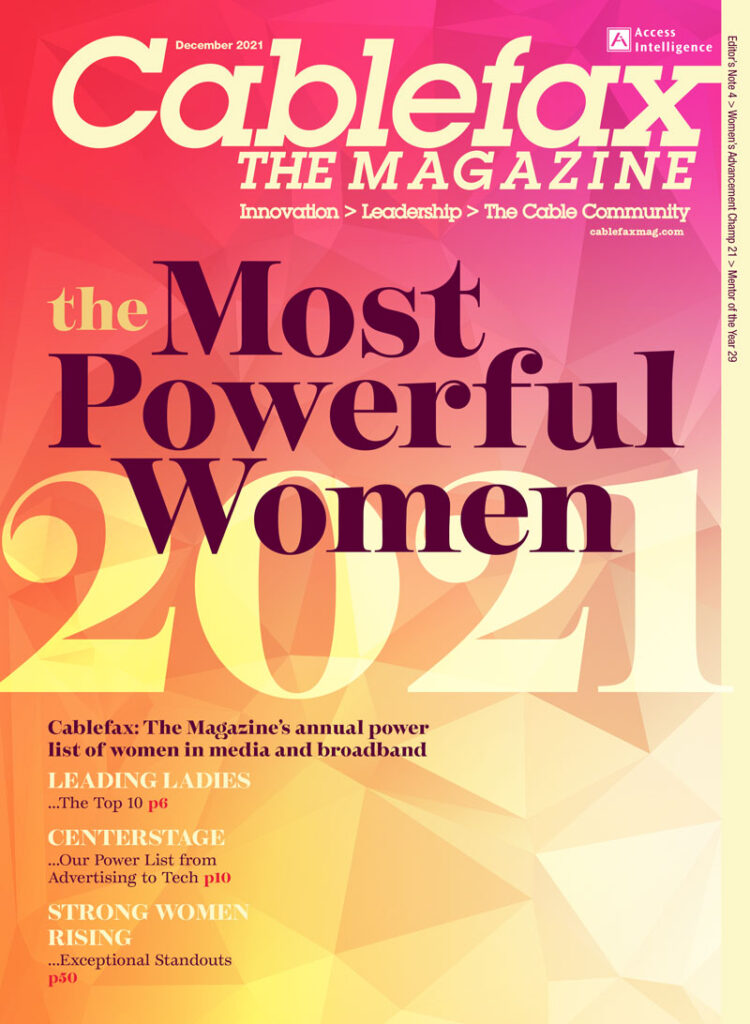 Current Issue: December 2021
Cablefax Most Powerful Women 2021
In this issue:
It's the most powerful time of the year, with Cablefax: The Magazine's Most Powerful Women 2021 issue hot off the presses.
Our issue highlights the industry's leading women executives and their contributions to their companies and oftentimes the industry as a whole. We asked our honorees about examples of male allyship that made a difference in their lives as well as their advice for getting back into the workforce after a hiatus. This issue also features our Women's Advancement Champion and Mentor of the Year as well as our outstanding "Rising Tide" Class.
Read the digital issue to see who is setting the bar. And be sure to visit CablefaxWomen.com to read full Q&As and find sharable, individual profiles.
Read Digital Issue
Advertise in the 2022 Cablefax Magazine Issues
April 28: Cablefax 100
Ad Close: April 4
June 9: The FAXIES
Ad Close: May 9
July 25: Top Ops
Ad Close: June 22
October 10: The Diversity List
Ad Close: September 9
December 8: Most Powerful Women
Ad Close: November 2
---
Get your message to our readers!
To advertise in our special issues, contact:
Ellen Kamhi
ekamhi@accessintel.com
(917) 626-5574