The Magazine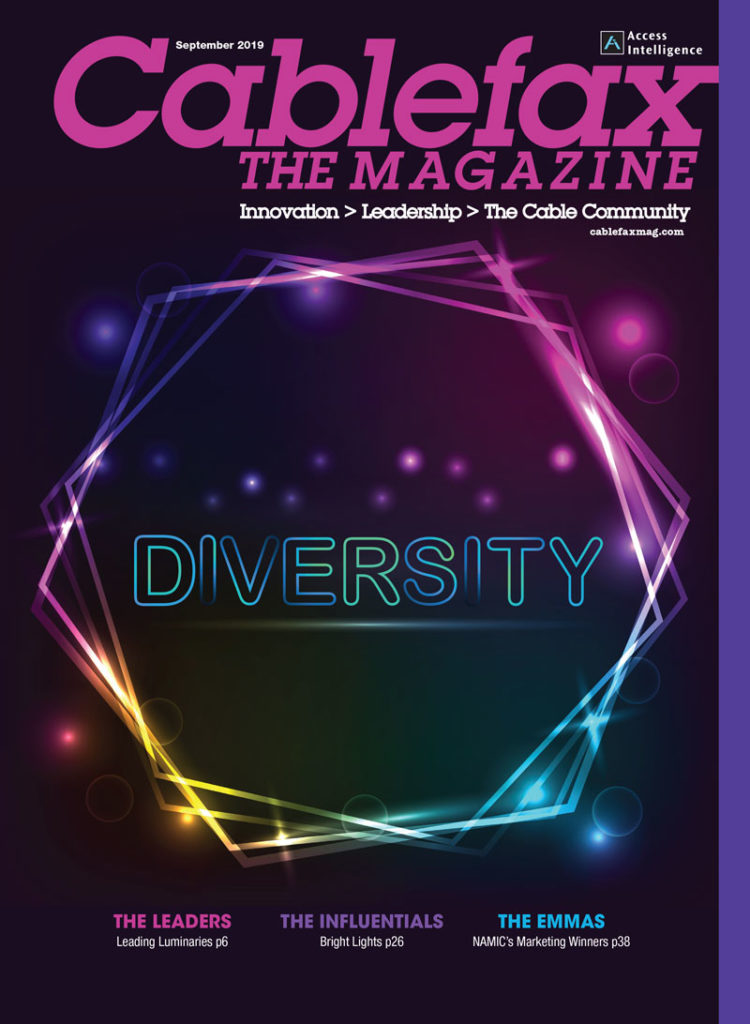 Current Issue: September 2019
The Diversity List 2019
In this issue:
Enjoy the 2019 edition of Cablefax: The Magazine's Diversity List!
Congratulations to the 2019 Most Influential Multi-Ethnic Executives. We shine a spotlight on an impressive cadre of professionals who are making their marks on the media and broadband industry. Read the full Q&As with our Diversity List honorees at www.CablefaxDiversity.com.
This issue also salutes NAMIC's honorees for the 2019 Excellence in Multicultural Marketing Awards.
Read Digital Issue
Most Powerful Women
Ad Space Close: October 18, 2019
Release Date: November 15, 2019
---
Get your message to our readers!
To advertise in our special issues, contact:
Olivia Murray
omurray@accessintel.com
(301) 354-2010