The Magazine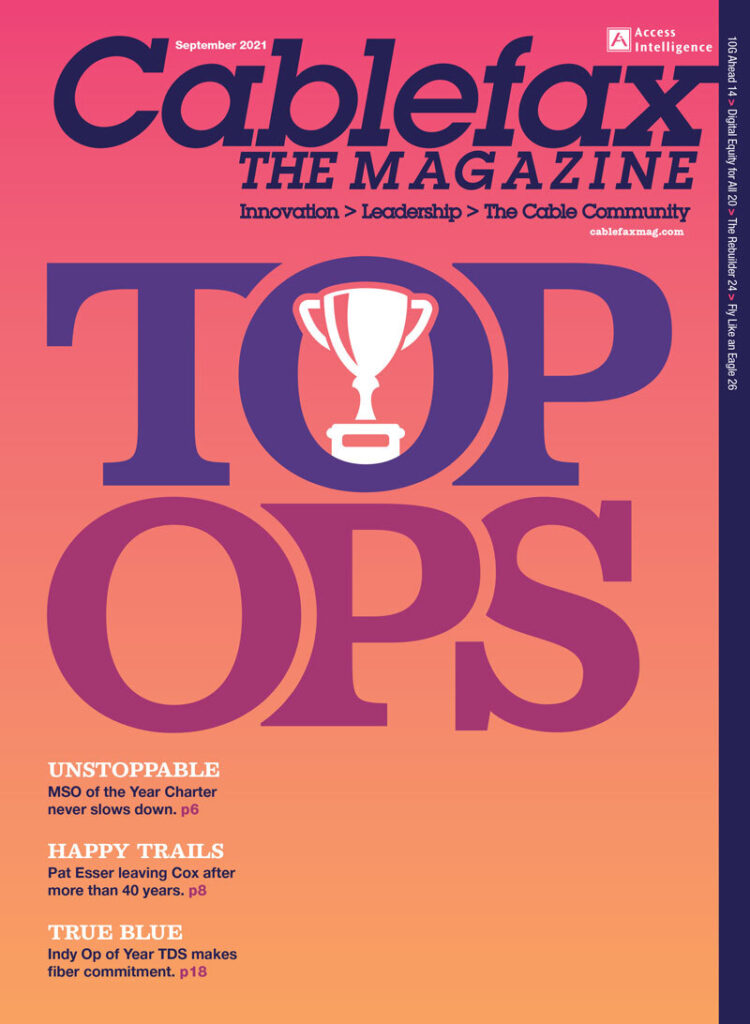 Current Issue: September 2021
Top Ops – 2021
In this issue:
Our Operators of the Year, Charter Communications and TDS, have set the standard during a challenging time for the entire country. They both continued to serve customers and communities while building out and experimenting in new technologies.
Comcast and Hotwire epitomize what it takes to make a meaningful impact on broadband adoption and literacy in underserved communities. Both have gone well above merely offering affordable internet service, earning them the distinction of being our first-ever Digital Equity Award recipients.
Our annual must-read highlights operators that are smashing it—be it Cable One with its hefty lineup of investments or ImOn's rapid bounce back after last year's historic derecho or 10G pioneers, Mediacom and GCI. We also pay tribute to our Lifetime Achievement honorees Pat Esser of Cox Communications, Kathy Zachem of Comcast and Gary Shorman of Eagle Communications.
Check out the digital issue to read about all of Cablefax's Top Ops honorees. Enjoy and share individual company profiles at www.CablefaxTopOps.com.
Read Digital Issue
Advertise in the 2021 Magazine Issues
Top Ops – September
Diversity List – September
Most Powerful Women – December
---
Get your message to our readers!
To advertise in our special issues, contact:
Ellen Kamhi
ekamhi@accessintel.com
(917) 626-5574