The Magazine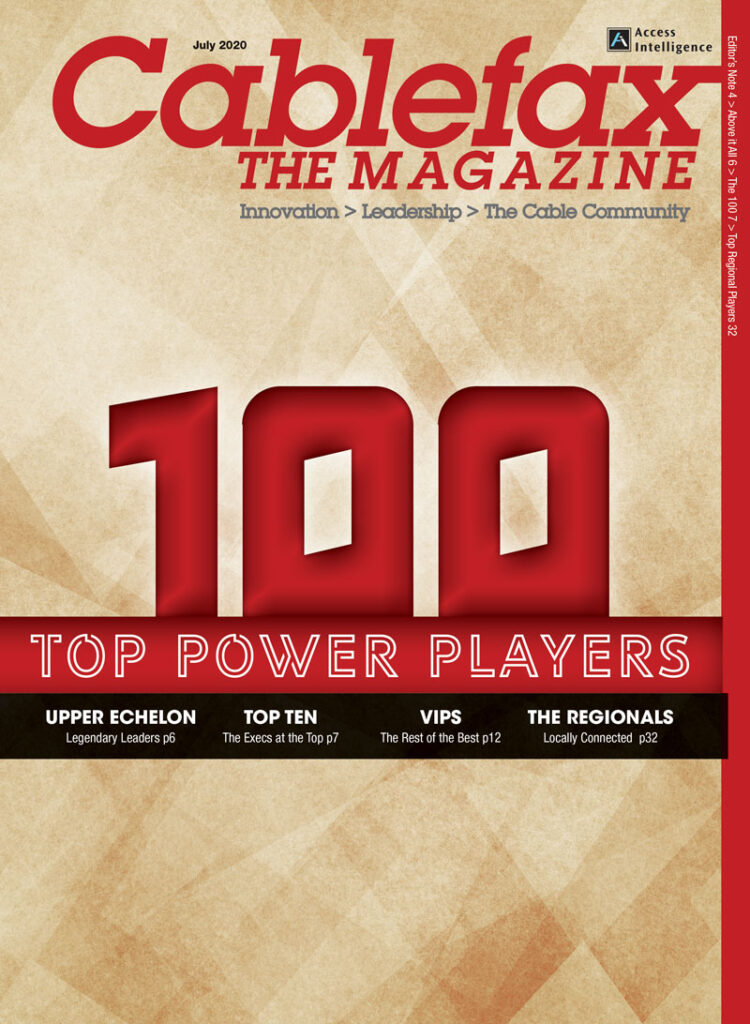 Current Issue: July 2020
Cablefax 100 – 2020
In this issue:
Originally, we planned to use "2020 Vision" as the theme for this year's Cablefax 100 issue. But no one could have foreseen the reality of 2020, and in hindsight, the industry was better prepared than we could have ever imagined.
It's a Cablefax 100 like never before. During these unprecedented times, we asked the industry's power hitters to reflect on how the pandemic has changed the business and their own personal perspectives.
Read their thoughts in our annual 100 issue, where we rank our execs, salute those who are "above it all" and quiz them with our 100 Q&A, asking about their worst jobs, the last show they binged and more.
Browse and share individual profiles at www.cablefax100.com. You can also read the complete digital magazine.
Congratulations to the Cablefax 100 Honorees!
Read Digital Issue
Cablefax 100
Release Date: July 27, 2020
The Diversity Issue
Ad Space Close: September 4, 2020
Release Date:  September 22, 2020
Most Powerful Women
Ad Space Close: November 4, 2020
Release Date: November 17, 2020
---
Get your message to our readers!
To advertise in our special issues, contact:
Olivia Murray
omurray@accessintel.com
(301) 354-2010