The Magazine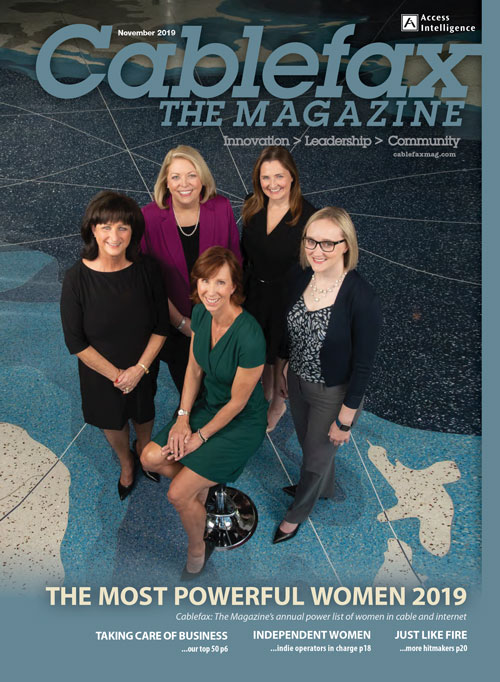 Current Issue: November 2019
Most Powerful Women 2019
In this issue:
We are pleased to announce Cablefax's annual Most Powerful Women magazine. Every year, the bar for excellence is raised higher and this year was no different.
The cover features five CEOs/Presidents of independent broadband/video providers who are truly trailblazers in a historically male-dominated side of the business. Check out the special Roundtable Q&A inside the magazine.
Read the digital issue to see which leaders rank in our Top 50. The magazine also features profiles of top female execs who are making their marks in a range of fields—advertising, finance, content, tech and more.
Make sure to visit www.cablefaxwomen.com for even more insights, including honorees' complete Q&As.
Read Digital Issue
The Work Culture List
Ad Space Close: March 6, 2019
Release Date: March 24, 2019
---
Get your message to our readers!
To advertise in our special issues, contact:
Olivia Murray
omurray@accessintel.com
(301) 354-2010