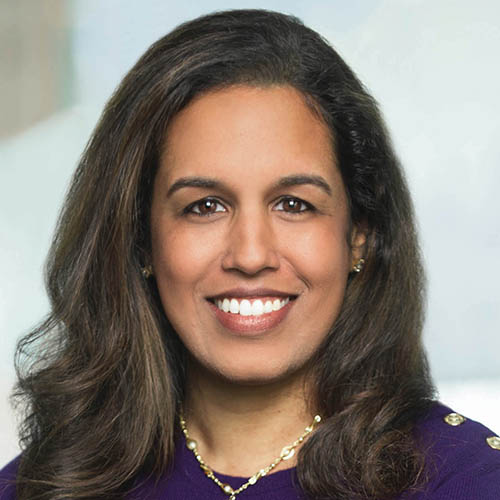 Years in Media & Broadband: 5
Education: BS and BA, University of Pennsylvania, MSc London School of Economics
My personal superpower is: Intellectual curiosity
My proudest professional achievement over the past 12 months is… being part of the team at Cox that through the challenges has been there for each other and our customers. We have achieved incredible things despite it all. What an honor it is to work with these people.
What habit are you keeping post-pandemic? Spending more time outdoors—it has been a saving grace for me during the pandemic.
What sort of broadband will the average U.S. household need in five years? They will be streaming, gaming, shopping online, video chatting with loved ones, seeing their doctor, enjoying virtual reality concerts, and working and learning at least occasionally from home. The broadband will need to grow in performance with them — we plan to deliver broadband that's faster, more reliable and secure, and delivers more real time experience. We will be ready for everything they want to do!
How many TikTok dances have you learned? A few, but, no, I won't show you.
Status of your sourdough bread starter? DOA, I am afraid, but I have learned to make a pretty good banana nut bread.
What are you most looking forward to this summer? Traveling, being with family and friends again, live music — all the things!