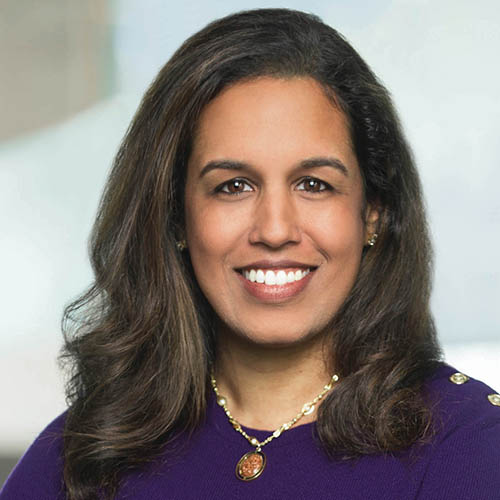 The Why? Already a sponsor of several ERGs at Cox, Gosalia responded to pandemic-fueled anti-Asian backlash by growing more vocal about her own background as a way to support fellow employees facing discrimination. As the leader of Cox's strategy to create new growth products to meet customers' future needs requires constant innovation, she and her team recently launched Cox Edge and Cox Prosight, which offer edge computing and smart hospital solutions, and are pushing ahead with Cox2M's IOT and Smart City solutions.
She Says… "I am incredibly proud of Cox's efforts to bridge the digital divide. More than half a million customers are connected due to these programs."
Song from your earlier days that's still on your playlist? 90s hip hop—always a good choice.
Advice for productive conversation about race in the workplace: Don't shy away from conversation—encourage it in a respectful way. Improvement requires practicing active listening, understanding different perspectives, and intent to change.