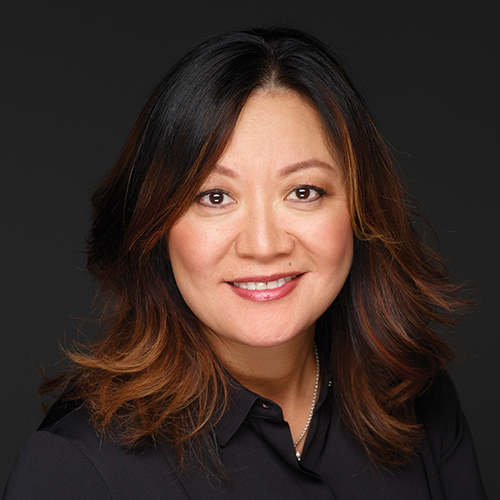 Han Vissering's mission is to pioneer new ways to tell animal stories that captivate audiences. That said, she's not only bringing back some fans favorites for the 2019-20 season, she's also overseen the production of new series, including the eight-part "Lonestar Vet," six-part "Dog: Impossible" and the not-to-be-forgotten "Eighth Annual SharkFest," which will return next summer. She takes pride in knowing Nat Geo WILD is also in the forefront of diversity. "Close to 60% of our internship class were from a diverse background," she notes.
What does your company/organization do to ensure all employees feel included?
At National Geographic, we have five established Business Employee Resource Groups that are formed around shared identity, interests or pursuit. They are APEX, HOLA, Noir, Women@NatGeo, and Pride. Each of these aim to engage and educate our organization's diverse community and allies through various events, including mixers, screenings, panels and guest speakers.
How can diversity be better incorporated into the recruiting process?
It really starts from the early stages and the recruiting process. National Geographic has taken great measures to reach out to young recruits from various backgrounds and universities to help create a new and diverse employee pool that will be able to grow and lead the future.
Can you share a successful diversity program at your company or one you've observed at another company or organization?
This past summer, National Geographic targeted local universities and utilized its own diverse staff to help recruit new interns. Close to 60% of our internship class were from a diverse background.
What questions is the industry not yet asking in its efforts to be more diverse and inclusive that it should be?
It's been proven that diversity and inclusion drive innovation and powerful storytelling. I think good strides are being made across the industry, but there are always additional measures that can be taken. Companies need to be asking themselves—how can we be better? What can we do to get different ideas to the table? How can we appeal to a larger demographic? And the answer to all of these questions is by expanding the recruiting pool and emphasizing the importance of diversity in the workplace.
Which current television show/s best embrace diversity?
I believe on-air news outlets do a great job of showing diversity in front of the camera. As far as scripted goes, I really think ABC has done a great job incorporating diversity into their primetime programming. The first two programs that come to mind are "Fresh Off the Boat" and "Black-ish." These are two groundbreaking scripted series celebrate diversity.