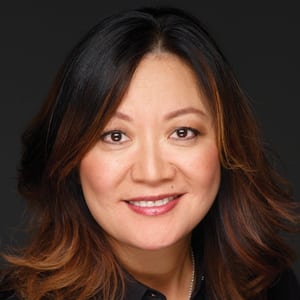 Vissering is responsible for more than 150 hours of programming commissioned each year globally. She manages WILD's development team, working with independent producers, distributors, creative agencies and strategic broadcast partners to create the network's signature series, specials and events—including upcoming tentpoles such as the ninth annual Big Cat Week and fifth Barkfest. The best advice she can give industry up-and-comers? "Work hard, never slack off and take each task seriously, even if it's the most mundane request."
What's a recent example of a step forward for diversity in the industry?
I'm seeing more minorities with significantly larger roles in shows and in the cinema. Two prime examples are "Black Panther" and "Crazy Rich Asians." These two movies showed the fact that diversity can sell. I'm sure this will continue to trickle down to the television industry and am already seeing this reflected in current series. There seems to be a more diverse cast in new series, and it's refreshing to see both bi-racial couples and children of diverse backgrounds reflected in the cast of television shows. As a parent of biracial children, it's great to see this being represented on air.
What's your best advice to someone just entering the video content/distribution industry?
Work hard, never slack off and take each task seriously, even if it's the most mundane request. Your character will be defined by how much "grit" you have to push through the tough moments, not the easy stuff. Lastly, don't blow off the little things.
What's been the most dramatic change in your sector of the business today vs. three years ago?
As head of development, it's the shift back to what we all felt good about 10 years ago. This resurgence of the oldies from a decade ago is very intriguing, and even more so, says a lot about our audience and what they are craving. Right now, our audience seems to want safe, nostalgic, comfort food television shows.