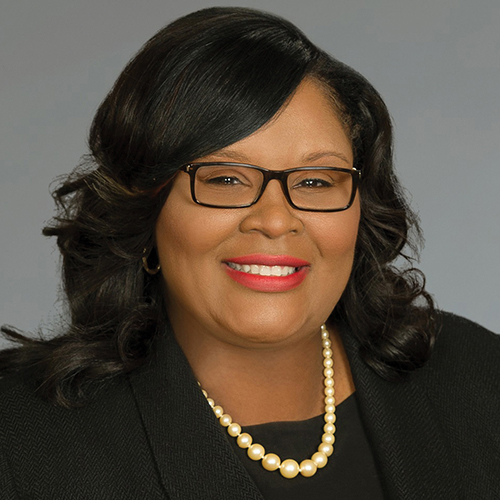 SCTE-ISBE is having a big year and so, too, is Henderson. As the organization gears up for its 50th anniversary in 2019, she's at the helm of planning a range of activities, culminating in a gala celebration at its Cable-Tec Expo 2019 in New Orleans next September. The celebration will be yet another feather in Henderson's cap. Her planning, communications and marketing skills led to a 21% increase in Expo attendance in 2016 and 22% international attendance in 2017. She's also helped drive up SCTE-ISBE membership, expanded the organization's partner ecosystem and spurred new opportunities for women, minorities and young people at the Expo. Henderson is encouraged by Me Too but notes, "Unfortunately, due to service provider and vendor consolidations, we are losing opportunities for women in our industry."
What are your thoughts on the industry's current response to the Me Too movement, and its treatment of men who have been accused of sexual harassing and/or assaulting women and men? Are there other steps you feel should be taken?
Swift action has been taken to remove the individuals accused of bad behavior, which is always a good thing. Hoping media companies are re-educating their workforce on sexual harassment and how they plan to enforce action regardless of position in the company.
Do you see any potential backlash to the Me Too/Time's Up movements?
Not for people with high morals and sound judgment.
Who is an inspirational woman you admire, and why?
Historically, Eleanor Roosevelt. Eleanor Roosevelt wrote in her autobiography that she was not favored by her mother or her grandmother and was not thought of as very attractive. She went on to marry the future President of the United States, and despite a challenging marriage, was a pillar of strength.
Instead of divorcing her husband, she became fiercely independent and became involved in politics at a time when women were not even allowed to vote. Eleanor Roosevelt went on to become a delegate to the United Nations and helped to draft the Universal Declaration of Human Rights, which was adopted by the General Assembly on 12.10.48.
Across her lifetime she led women's organizations, youth movements, fought for consumer welfare, civil rights and improved housing; she was also a newspaper columnist, Democratic party activist, world-traveler, and diplomat. If that isn't fortitude, I don't know what is.
What's been the most dramatic change in your sector of the business today vs. three years ago?
Unfortunately, due to service provider and vendor consolidations, we are losing opportunities for women in our industry.