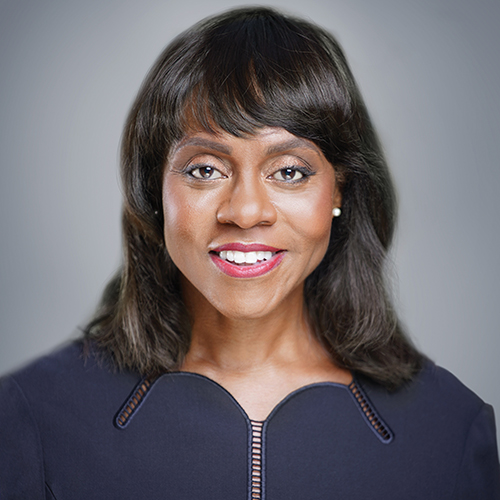 Named CEO in 2020, Lucas holds town hall meetings regularly and "Touchbase with Wonya" sessions designed to create a culture of support and collaboration. Passion projects include "Make Her Mark," Hallmark's new female director mentoring program, and Mahogany, which is developing programming to reflect the experiences of Black women.
"A quote I draw inspiration from is from one of my hometown heroes, Dr. Martin Luther King. 'One of life's most persistent and urgent questions is: what are you doing for others?' Since I could remember, my parents were humble servants to those in need in the community, because they were once 'in need.' I carry on this legacy with the active community engagement work that I do to support women and children in need."
Takeaway from a time when I was the only woman in the room: Actually, I remember, vividly, being the only woman and person of color in several rooms with very high-level executives at different companies. They often looked to me to answer questions about race and gender. My answer then and remains, "I can only represent Wonya. I cannot represent an entire race or gender." I would encourage qualitative and quantitative consumer insight research to develop reliable information. However, another key takeaway was that there was and is a need to have more women and people of color at the table.
My personal theme song: I attended a high school of performing arts, and one of the songs that I sang back in the day, was "Home" by Stephanie Mills. It reminds me that no matter where I go, where I live, or what I do, I always have a place back home with my family and my friends. There's no place like home.