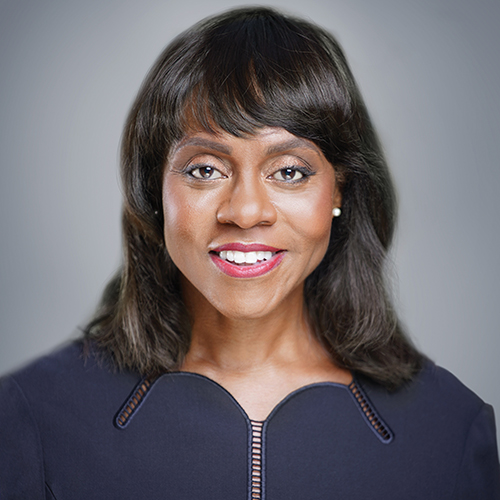 The Why? Lucas and her team have modernized an iconic brand without sacrificing its longstanding appeal. This summer's "Unthinkably Good Things" debuted as the first film under Hallmark's Mahogany umbrella—rooted in the legacy of Hallmark Cards' Mahogany brand that celebrates the experiences of Black women—and upcoming films will showcase diversity on additional levels: A young woman with Down syndrome, an autistic character and LGBTQ characters.
She Says… "People of color and women are not monolithic, so 'see each person' as an individual."
What DEI roadblocks have you overcome? I tackled roadblocks through high performance, but as importantly through the allyship of many amazing mentors, colleagues and managers.
Song from your earlier days that's still on your playlist? "A Song for You" by Donny Hathaway. I discovered this song years after it was released. Hallmark Channel is about love, and I think about this song brings to life a deep, selfless, soulful everlasting love.
How can leadership best support DEI? Leadership could start by not perpetuating stereotypes based on race and gender. People of color and women are not monolithic, so "see each person" as an individual. And, as you get to know them, you will see what makes them unique and authentically who they are, which will almost always include their personal journey. For me, I have always proudly embraced being a strong, African American Southern left/right brain, competitive woman who values kindness. There is only one Wonya. There is only one you.
First internship: As a chemical engineering intern at a chemical plant in Virginia. I changed my major to a broader engineering degree as a result!