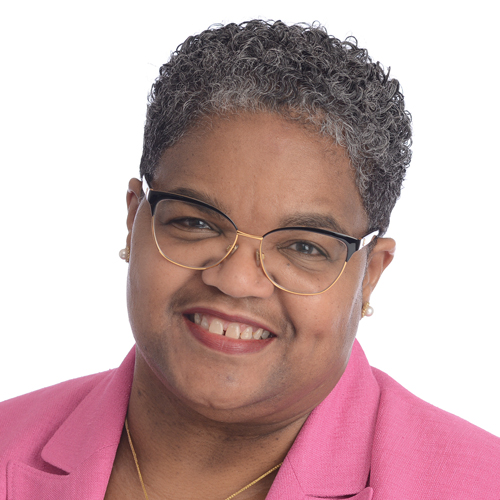 Green is the color that will define the next year as Ceasar works with her team to manage and evolve Comcast's infrastructure with a focus on sustainability and continued modernization. "Be fearless in anything you want to do" is the advice she'd give her adolescent self, and she's certainly following it now. She led strategy work focused on critical infrastructure equipment, focusing on leveraging evolving technologies and trends in energy management as well as power and cooling applications within Comcast's access network facilities. It's all to improve performance and efficiency across the network.
What specifically does your company do to support and elevate the women who work there?
Comcast has a diversity and inclusion aspirational goal to have 50% women at every level of our workforce. The company also invests in a wide array of programs and initiatives that ensure women at Comcast NBCUniversal feel engaged and supported in building a successful career. We have a Women's Network employee resource group and a TECHWomen platform that connects women across the company in development and program-based activities.We support WICT women leadership programs and chapters with resources attending BMLI and Rising Leaders programs and sponsorship of chapters.
What advice would you give your 13-year-old self?
Be fearless in anything you want to do! Sports, theater, playing musical instruments, seeing the world wonders.
Which current shows best reflect the kind of women's roles you like to see and why?
"Madam Secretary"—women in leadership roles and making an impact on the world are what I like to watch.