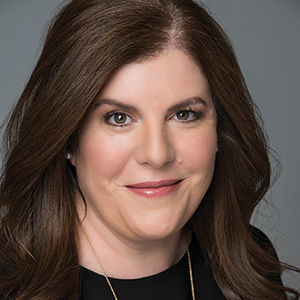 Years in Industry: 20+ years
Education: Florida International University
Disney is such a massive force in our culture, you'd think it's easy to sell to advertisers. But in this competitive environment, that would be a huge misnomer. Ferro's savvy and creativity in designing modern advertising packages that leverage all of Disney's assets—especially with the addition of the recently acquired Fox and Hulu brands—is like assembling a jigsaw puzzle while running a marathon through a minefield as a rolling earthquake constantly shifts the ground under your feet. That's the media environment in which Ferro operates. And this year, the coronavirus decided to take most sports out of the equation. Easy, right? Ferro's one-stop approach in an increasingly complex matrix comes on the heels of Disney's biggest upfront in history in 2019. Despite the mounting challenges of 2020, Disney is lucky to have an experienced marathon runner like Ferro at the sales helm.
How has the pandemic shaped the industry's future?
We are even more invested in each other's success. It's made us appreciate great content and accessibility of that content. It has also reminded us that sports really is an important part of our lives and that old models can be transformed and still drive value.
Without sports on TV, I have…
Spent a lot of time wanting it to come back and catching up on series I haven't been able to watch.
When restaurants open back up, my first stop will be…
SUSHI!!!!
The first thing I'll do when I'm back in the office is…
Rearrange the pics on my desk and walk the floors to see my teams in person!
Working from home has taught me…
That our teams can be as effective from home as they are in the office.
Best Zoom background goes to…
My teams using the great Star Wars, Pixar and Marvel backgrounds that our Company made for video calls.
Best TV commercial you've seen recently?
The State Farm ads in "The Last Dance," which are contextually relevant and really entertaining and creative.
What product could you not live without?
My iPad, without question.