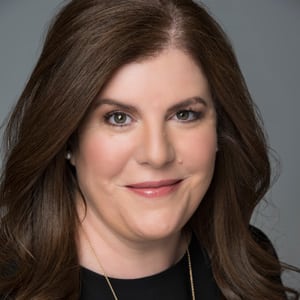 In addition to leading the Disney team in its most successful upfront ever, Ferro launched the company's suite of advanced advertising offerings, negotiated record-breaking advertising revenue for the 90th Academy Awards, and led cross-network synergy deals to promote The Walt Disney Studios and Marvel blockbuster films. In September, Disney combined ESPN and ABC ad sales for the first time, putting her in charge. She's been busy fleshing out the newly combined ad sales structure. Ferro says businesses need to learn "how to best harness" data and "use it to accelerate better and more personalized solutions."
What's a recent example of a step forward for women in the media industry?
This year more than others we have seen several women elevated to key leadership roles throughout the industry as leaders of agencies, channels and media sales organizations. The advancement of women into visible positions paves the way for growth of women across all levels of organizations and provides the viability needed to continue to accelerate further the growth of successful women into leadership positions where they can truly impact business and culture in organizations that drive transformational change in the industry.
Who is an inspirational woman you admire, and why?
My mom. She was a stay-at-home mom of four kids, one of the hardest jobs out there, who raised four successful kids and prepared us for the reality of what it takes to be successful by every definition. She is a cancer survivor and in her 70s and now a widow, but she continues to live an active life, travels and spends time with her grandkids. All while always looking amazing – never leaving home without her red lipstick.
What's been the most dramatic change in your sector of the business today vs. three years ago?
The amount of data available to make the business better and at the same time harder. We now have so much more information on our customers and our content that businesses need to figure out how to best harness it and use it to accelerate better and more personalized solutions.
If there were a reality show based on your office, what would it be called?
"Keeping It Real."