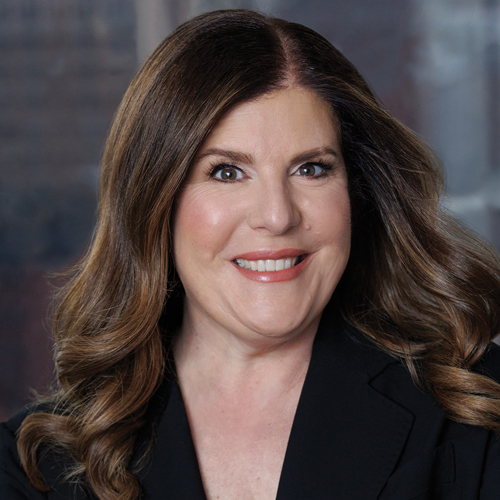 Hometown: Miami, FL – always a 305 girl
Favorite Sports Team: Miami Heat and Miami Dolphins
I want 30 seconds in an elevator with: If I could have more time with anyone, even for a 30-second elevator ride, it would have to be my dad. He has been one of the most influential people in my life and I always had so much to learn from him.
Where do you work most frequently—home, office, road? With the return to in-person and busy spring season saturated with tentpole events, most of my time these days working is spent on the road. In just these past few months, I traveled from New York, Arizona, Los Angeles, and Boston, participating in all of these amazing conferences and meeting hundreds of clients to discuss our company's ad-tech progress. What I appreciate most about being on the road and visiting our various offices is the opportunity to see my teams in action – it's inspiring to witness the comradery and passion they have for the work they do, which reminds me of what an amazing team I've built over the past six years.
Favorite place you've ever visited? Paris will always be one of my favorite cities. I have very fond memories of spending time there with my family visiting Disneyland Paris (of course) and nothing beats meeting with clients and partners in the South of France during Cannes Lions.
Industry Top Priority for 2023: In this competitive and ever-changing marketplace, investing in our data and measurement innovations at Disney are top priorities for me and my team. We are hyper-focused on how we can better integrate our solutions across our entire portfolio and create less friction for our clients when buying and transacting in our channels. Especially in this crowded space, those with the least friction will be the winners. When thinking about data and measurement, I come back to the four 'I's I've outlined as priorities for the year: Inclusion, identity, interoperability, and innovation in delivering best-in-class experiences and executions.
Streaming app I use the most: It's most definitely a mix of ESPN+, Disney+ and Hulu – there's always something great to watch on each, whether it's just me or when I'm watching with my family. All three of these services have the best interfaces in the market and are the smoothest and easiest to use. My personal favorites that I'm currently watching are "The Mandalorian" Season 3, "The Bear," and "Only Murders in the Building" – I'm a big fan of the trio: Steve, Selena, and Martin, and of course our live sports and original sports documentaries on ESPN+. I also recently watched James Cameron's documentary, "Secrets of the Whales." The first episode was just unbelievably breathtaking. It took the crew three years across 24 different locations to make this series happen and it should be on everyone's must-watch list.