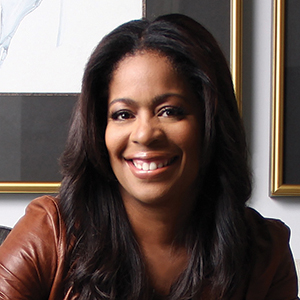 Years in Industry: 26 years
Education: Bachelor's in journalism, Temple University; Master's in communications management, University of Southern California
CLEO TV debuted on Comcast and Charter in 2019, and under Rice's management has since struck deals with Cox, Philo and other providers. Since becoming GM of TV One and CLEO, Rice has been responsible for green lighting and premiering the series including "Uncensored," "We're the Campbells" and "ATL Homicide." We only expect the African-American targeted nets to continue to grow.
The COVID-19 pandemic forever changed my perspective on:
The need for meaningful human connection and the value of random acts of kindness.
How has the pandemic shaped the industry's future?
Companies will now look to adapt their business models to withstand periods of sustained and abrupt disruption. I think we all were focused on and had strategies in our toolbox to mitigate the disruption and erosion of revenue caused by new and emerging technologies. No one had a pandemic on their radar. We now need to contemplate unforeseen and unimaginable catastrophic disruptions and events outside of the bubble of our ecosystem.
The future of broadband is…
Brighter than ever. Post-pandemic a lot of people will continue social distancing in their daily lives both professionally and personally – broadband will keep us connected.
When restaurants open back up, my first stop will be…
I have a lot of favorite eating spots around DC but I don't intend to dine inside of a restaurant anytime soon. I am perfectly happy with grabbing takeout from my favorite spots, including RPM and Joe's Seafood, Prime Steak & Stone Crab, and eating at home.
Last content I streamed:
I just finished and loved "Little Fires Everywhere" on Hulu. I also watched "Becoming" and "Unorthodox" on Netflix.
Working from home has taught me…
That working from home is great, but I put in far more hours working from home than in the office. I always laugh when I hear people say they don't think their employees can be productive working from home, because it's just not true.
What product could you not live without?
I could not live without my iPhone.