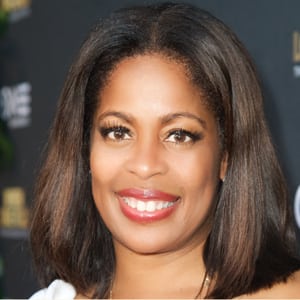 Rice solidified her GM role in February, an evolution of the interim role she took on last year. Overseeing all aspects of the day-to-day operations of TV One is only part of her sizable job. She's also redefining the network's narrative by expanding the primetime schedule with bold new programming and a slate of original movies that elevate voices of the black community. Not only is Rice dedicated to making TV One a destination for exciting programming, she's also committed to cultivating a dynamic work culture within a financially stable workplace.
A February 2018 UCLA study revealed that of the 45 new scripted shows approved for 2017-18 across broadcast, cable and digital platforms, only four were from creators of color, all of whom were black. What is your reaction to this report?
These numbers don't surprise me. The industry continues to do the same thing, and expects to get different results – that's the very definition of insanity. It takes consistent, deliberate and proactive measures to create more opportunities for creators of color in the entertainment industry. Its starts with investing in the creation of a talent pipeline for diverse candidates that companies can tap into when they have opportunities. The T. Howard Foundation's internship program is a great example of an industry program helping to build a diverse talent pipeline, but companies still need to commit their own resources and build relationships with HBCUs and film schools to create their own programs that increase training and hiring of creators of color.
What's your best advice to someone just entering the video content/distribution industry?
If you are cannot easily adapt to change and constant disruption, then this is not the industry for you.
If there were a reality show based on your office, what would it be called?
The Last OG. In a world of consolidation, we are one of the few independent and minority-owned networks still standing.