The Top Cable/Media Stories of 2017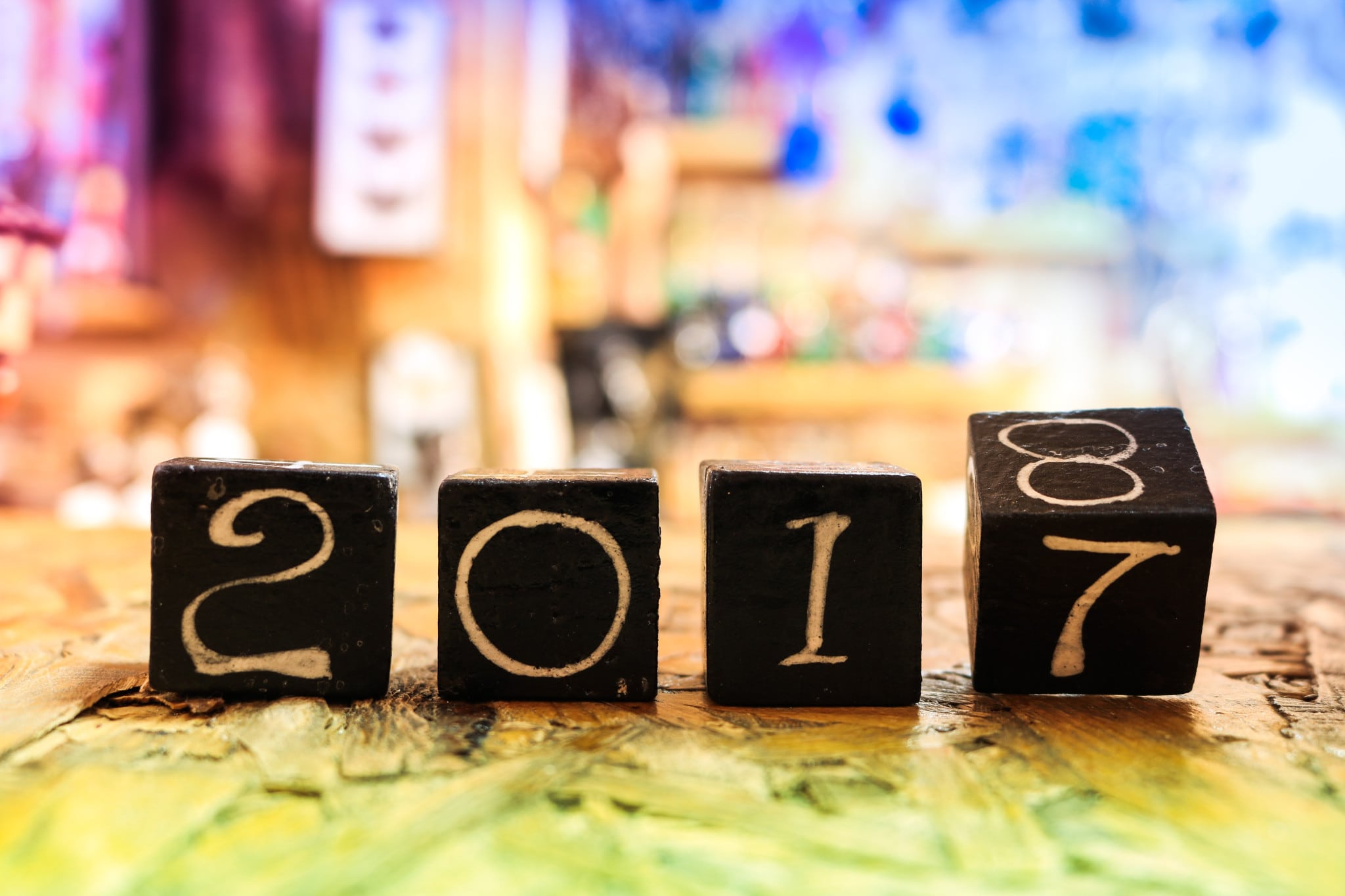 With only a few days left on the calendar in 2017, now's as good a time as any to reflect on a remarkable year in the media and cable space. Decisions made this year in courtrooms and boardrooms alike are poised to have lasting implications on the long-term direction of the industry. Here's a look back at some of the biggest cable/media stories of the year (in no particular order) and their impact heading into 2018.
Did I miss your most important story of the year? Let me know at [email protected].
Magic Kingdom
The past six months will go down as some of the most transformative in the history of the nearly 100-year-old Walt Disney Company. Not yet prepared to turn over the reins, CEO Bob Iger sought to establish the legacy media giant as a force in the digital world. Disney's multibillion-dollar powerplay for majority control of BAMTech in August was a declaration to the industry that the company wasn't going to sit back and lose ground to the Netflixes and Amazons of the world. That was small potatoes, however, compared its December to Remember, during which it acquired the bulk of 21st Century Fox. Assuming the deal clears the regulatory process over the next 12-18 months, it will go down as one of the most monumental business transactions of our time.
The Life of Pai
Weathering an unprecedented amount of flak from April through December, an undeterred Ajit Pai spearheaded the effort to reverse the FCC's 2015 internet regulations. Despite millions of dissenting comments, a dispute over the validity of supporting comments and threats against Pai's family, the vote ultimately went exactly as expected: 3-2 in favor of the Republicans. The decision and accompanying firestorm has spurred some Congressional discourse about laying out a legislative solution for net neutrality once and for all.
Blind Justice
AT&T expected to close its acquisition of Time Warner in 2017, but instead finds itself in a legal battle with the US government. AT&T CFO John Stephens acknowledged in early November that the time table for the close of the deal had become uncertain. It didn't take long after that for the company's dispute with the DOJ to bleed into the public realm. Seemingly defying the Trump administration's pro-business agenda, the Department of Justice opposed the deal, a position many speculated had something to do with Trump's grudge against Time Warner-owned CNN. In the wake of the DOJ's decision to file suit, there's ambiguity about the regulatory climate and what it means for other M&A activity. A trial is scheduled to begin March 19.
New Discovery
Discovery's summertime agreement to acquire Scripps Networks for $14.6bln aligned two of the US' largest entertainment-based programming groups that together account for about 20% of viewership on cable. Amid cord-cutting and declining pay-TV subscriber counts, Discovery placed a big bet that greater scale will increase its leverage in distribution negotiations and, down the road, enable a direct-to-consumer offering.
Thanksgiving Fumble
Only one carriage dispute in 2017 caused sports fans to miss a big game, and it wasn't the one involving ESPN. Rather it was the CBS-DISH retrans saga that kept millions from watching Cowboys-Chargers on Turkey Day. If you ask DISH, CBS All-Access added a new dynamic to discussions given that customers could now access the network, plus exclusive programming, without a pay-TV sub. CBS, however, pointed to DISH's long-standing reputation of stubbornness as the real issue at hand. Ultimately, the sides were able to get a deal done before that Saturday's Iron Bowl, but DISH-owned Sling TV still doesn't carry CBS.
October Sky
ESPN got its biggest win of the year in early October when Disney scored a favorable renewal of its carriage agreement with Altice USA. On the brink of a blackout (and after a high-profile "College GameDay" stunt), Disney managed to secure a deal the included rate increases and the operator carrying the SEC and ACC Networks in its New York-area footprint. The deal dispelled the notion that ESPN's leverage had waned amid cord-cutting and declining viewership. It also established a strong precedent for the sports net with another round of renewals approaching.
Skipper Shocker
In a year full of surprises, none was more stunning than ESPN President John Skipper's sudden decision to resign in December, citing a substance abuse issue. The departure of the well-liked boss from Bristol put an exclamation point on a demoralizing year for ESPN. Still, the change of leadership—whenever a permanent successor is named—will offer an opportunity to right the ship and chart a new course.
Emergency Response
Large portions of the country will remember 2017 as a year fraught with natural disasters. Hurricanes in Texas, Florida and Puerto Rico in August, September and October brought out the best in the cable and wireless industries. Operators opened their wireless hotspots to the masses, deployed mobile network equipment, refunded customers for service and bolstered their response teams in order to reestablish service as quickly as possible. Meanwhile, news networks and, of course, the Weather Channel offered on-the-ground coverage and were rewarded with monster ratings.
Give Me Liberty
Before some of the multibillion-dollar M&A moves in the latter half of the year, there was Liberty Interactive's $1.1bln purchase of Alaska-based cabler GCI in April. The deal, featuring tracking stocks and a tax-free separation, was just the latest example of John Malone's financial wizardry. Liberty wasn't done there, reaching a deal in July to acquire HSN for $2.1bln and merge it with QVC. The deal, still awaiting close, was aimed at competing with giants like Amazon and Walmart in the e-commerce space. In fact, the combination will be the country's third-largest e-retailer behind the aforementioned behemoths.
Philo Factor
Top programming execs spent the early portion of 2017 clamoring for the introduction of a more affordable skinny bundle without sports content. Philo—backed by Viacom, Discovery, A+E Networks, AMC Networks and Scripps Networks—filled that void with its November entry into the US market. Without the exorbitant fees associated with sports and broadcast programming, CEO Andrew McCollum and his staff were able to go to market at a competitive price point of $16/month. It's too soon to tell whether Philo will carve out space for itself in the competitive virtual MVPD sphere, but it's certainly an experiment that bears watching.
Tiers for Fears
Viacom CEO Bob Bakish pointed to improving distributor relations as one of the main priorities of his first year in charge. He was tested early on when Charter relegated Viacom's flagship nets to a pricier tier, severely hampering their penetration rate. Bakish decided to wait until renewal talks in the Fall to address the situation and, after reaching the brink of blackouts, managed to get a deal done that returned eight Viacom stations to Charter's least expensive cable bundle. The new agreement also included a partnership aimed at cracking down on password sharing, an issue poised to create even more headaches in 2018. Viacom also returned its channels to Altice USA-owned Suddenlink in 2017.
Broadcast Behemoth
Sinclair Broadcasting Group's $3.9bln deal to acquire Tribune Media in May has drawn opposition from cable operators, independent programmers, numerous public interest groups and one very vocal TV personality. While the FCC has seemingly gone out of its way to help facilitate the deal with efforts to reinstate the UHF discount and relax the national ownership cap, the merger has come under scrutiny from the (very busy) Department of Justice. If the deal does achieve regulatory approval (without significant divestitures), Sinclair will wield unprecedented leverage in retrans negotiations and editorial control over local news content across the country.