Cable's Virtual Reality Moves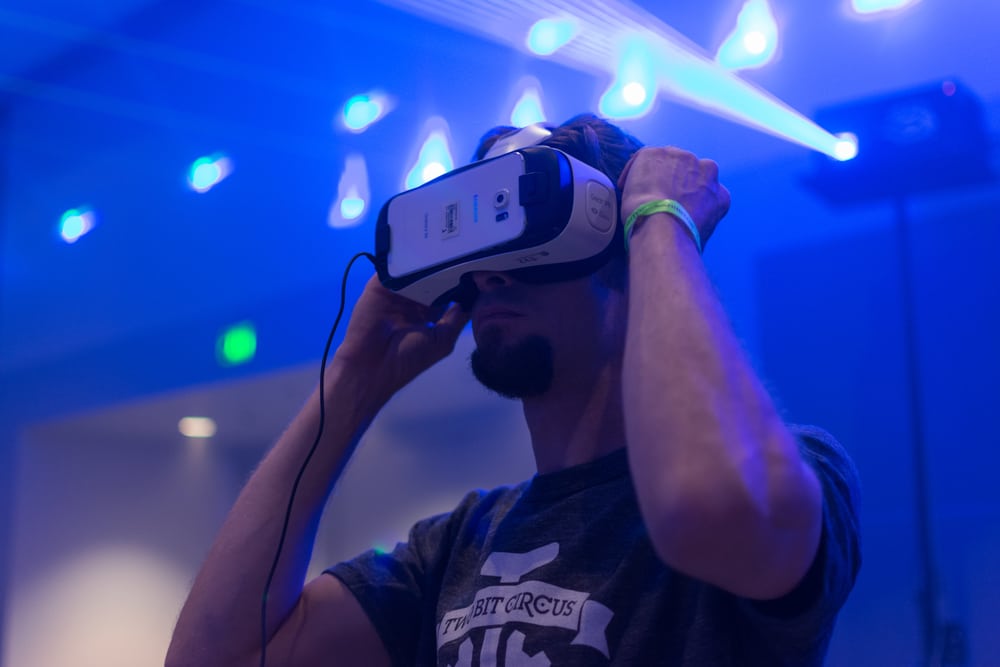 Virtual reality is a hot topic at the moment—and cable's not about to be left behind. Analysts estimate the VR market opportunity to grow from single digit millions in 2016 to billions of dollars in 2020. Below are a few examples of cable content creators and distributors exploring the early days of VR content through apps, live streams, investments and more.
CableLabs
CableLabs has been testing 360-degree experiences for VR headsets in order to gauge consumer interest and identify potential issues with introducing the service to the market. Consumers have rated the experiences highly, according to Variety. Moreover, they may need faster Internet speeds for these experiences, which could prompt more requests to upgrade Internet speeds—up to the Gigabit level. One concern is the price of an Oculus Rift headset and also how much VR content is actually out there at the moment.
Turner
The NBA and Turner Sports aired the league's opening night game of the 2015-2016 season in virtual reality, making it the first live professional sports game to do so. The match was between NBA Champion Golden State Warriors and the New Orleans Pelicans. The tech firm NextVR, which delivers live and on-demand VR programming, streamed the game in HD. The NBA first experimented with the technology during the 2013-2014 season. More here.
DirecTV
In October, DirecTV launched a VR app to watch highlights of a Big Knockout Boxing match. The app offered clips of a June 27 BKB fight at Las Vegas's Mandalay Bay, available for Samsung Gear VR Innovator Edition and Cardboard headsets for Android and iOS. The content was filmed with a five-camera system to capture the perspective of fans in the audience. More here.
Comcast Ventures
Comcast Ventures is one of several companies backing virtual reality tech company NextVR, which raised $30.5 million in Series A funding in November. Other participants in the latest round were Time Warner Investments, Peter Guber, RSE Ventures, The Madison Square Garden Company and Dick Clark Productions. Comcast Ventures also invested in social virtual reality company AltspaceVR. Read more here.
Syfy
To promote its new drama set in space and premiering in December, SyFy brought 13,000 Google Cardboard VR headsets to Comic-Con in San Diego this past July. Attendees could view one of the spaceships featured in the series "The Expanse" through an app for iOS or Android. More content is to come on the VR app, according to Variety.
Discovery Communications
In August, Discovery Communications launched Discovery VR, which features original content, show extensions and short-form programming. The latest to debut were six short videos surrounding Discovery Channel's doc "Racing Extension," which premieres worldwide Wednesday December 2 at 9pm. Ways to use the service include DiscoveryVR.com and through its VR apps for iOS and Android. More here.
Science Channel
Another space-themed VR experience comes from Science Channel, which created content tied to its new show "Secret Space Escapes." The experience simulates harrowing situations that astronauts find themselves in. The net has its own url for this: (sciencechannel.com/VR) but it's housed at Discovery VR.
Investigation Discovery
Ahead of a new season of "A Crime to Remember," ID's foray into VR includes a digital, interactive collage highlighting the crimes that defined the '50s and '60s through exploring a 360 virtual crime scene. Viewers can find clues, look at photos and go behind the scenes at ACrimeToRemember.com.
WWE
WWE partnered with Samsung to give fans a virtual reality experience inside the wrestling ring. Using the net's channel on Samsung Milk VR, users can access two virtual reality videos of WWE's "SummerSlam" that were created by Reel FX.
Want to learn more? Cablefax is running a virtual reality webinar January 19 that you won't want to miss. All the details and esteemed panelists here.