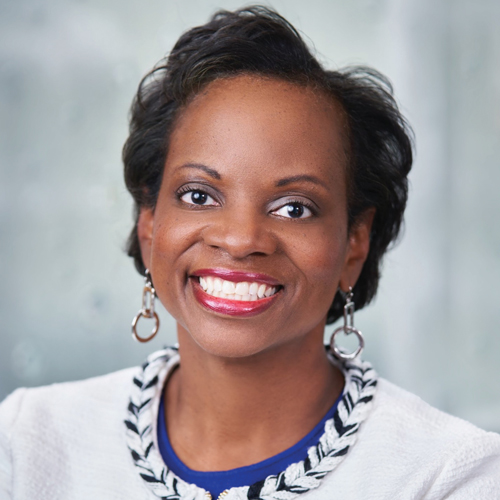 As a DEI leader and champion, Ward-Maupin has been instrumental in the success of the Comcast RISE initiative to support small businesses. She mentors many rising leaders at Comcast and across the industry, is the executive sponsor of the Diversity & Inclusion committee for Comcast Business and is actively engaged in local and national STEM youth programs like Black Girls Code.
"I began my career as a developer in the high-tech industry. I was always the only female in the room and certainly the only Black person. My biggest question was often, 'Why?' As I grew in my career, that question changed to 'What am I going to do about it?'"
How has your definition of success changed over the course of your career? Early in my career, I was focused on professional success and climbing the corporate ladder—and all the financial benefits that came from both. That was more than 20 years ago and so much has changed in tech and society. Now, I define my success by how I can make a difference and how I can use my voice to maintain and create opportunities for the next generation of BIPOC women.