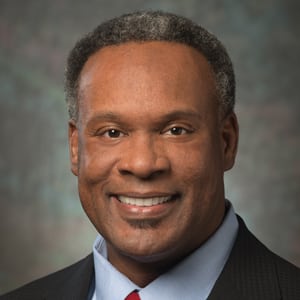 Years in Cable: 24
Education: University of Notre Dame
In 2016, Jennings led the newly created Mountain West Region in a successful first year, where it was recognized as the region of the year within the Comcast West Division based on overall performance. His leadership was crucial in uniting the team and making it a success story for the company. As 2017 progresses, Jennings continues to guide his team through several new Xfinity store and call center openings across the five state region. He adheres to the adage that all work and no play can be a bad thing, so each year at the holiday Comcast party Jennings puts on his DJ hat and spins records.
Q&A
What inspires you most about this industry? Our ability to evolve and constantly reinvent ourselves.
The biggest innovation in cable over the last year? DOCSIS 3.1
The best thing about fast broadband is… it's fast!
Three years from now, what do you hope has been invented? Something that cooks faster than a microwave.
Which TV family is most like your own? The Huxtables (from "The Cosby Show")
My OTT prediction is… Coverage with wireless set tops and platform aggregators (like X1).
How do you celebrate your birthday? I don't.