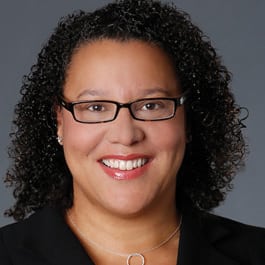 Years in Cable: 5
Education: Harvard; JD, Yale
If there's a common thread among Comcast's long-term execs, it's their commitment to the company, their communities and causes. One way Rudnay demonstrated her commitment to the corporation was by orchestrating all communications surrounding the $3.8 billion Dream-Works Animation acquisition and the rebranding that followed. In his quest to narrow the digital divide, Cohen uses his position to bring highspeed Internet access to a growing number of low-income and otherwise disenfranchised communities. Cohen also collaborates with non-profit groups—including Boys and Girls Club of North America, the United Way and Big Brothers Big Sisters of America—to expand Comcast's multicultural programming. And when not using her expert legal advice in NBCU negotiations and deals, Harris gives back as president of the SOAR Foundation, which empowers young people to succeed in business and in life.
Q&A
What inspires you most about this industry? The ability to touch people with our content—whether it's news or entertainment.
What are the top three qualities you look for in a hire? Intelligence, adaptability, collegiality.
Which TV family is most like your own? The Dunphys (Claire and Phil) from "Modern Family."
How long is your morning commute? 45 minutes.
Favorite Saturday morning cartoon from your childhood? "Great Grape Ape."
Last show I watched not on my networks: "Billions"
Best way to spend a Saturday night: Watching "SNL"!
New favorite binge: "The Crown"
Favorite podcast: "The Axe Files" (David Axelrod)