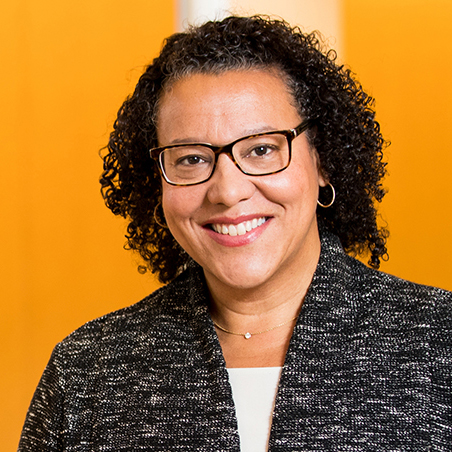 Harris juggles dual roles at Comcast and NBCUniversal, reporting to CEOs Brian Roberts and Jeff Shell. It's a high-pressure job, but one she thrives in. Before joining NBCU in 2013, she was a partner in the litigation department at Davis Polk & Warwell. She also had multiple roles in the Obama administration, including principal Deputy Counsel and Deputy Assistant to the President. With her political background, you can bet she was paying close attention to the presidential debates. She gave NBC News' Kristen Welker high marks for her role as moderator in the final debate. "She personified strength, poise, and intelligence," she says.
What is the biggest factor needed to eliminate gender inequality in the workplace? More women in leadership roles!
How can companies best foster an environment of allyship? By making it clear that diversity, equity, and inclusion is everyone's responsibility regardless of gender, race, ethnicity, sexual orientation, or seniority!
Who is a female celebrity you admire and why? Kristen Welker for the incredible job she did moderating the final presidential debate. She personified strength, poise, and intelligence.