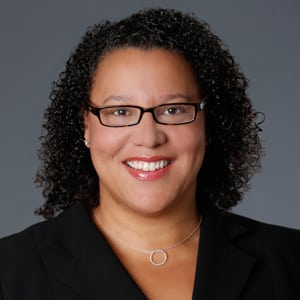 Harris and her team of legal eagles are involved with nearly all of NBCUniversal's biggest deals. Under the guidance of this former member of the Obama administration, this summer NBCU joined forces with several other entertainment companies to form the Alliance for Creativity and Entertainment, which is committed to finding ways to reduce Internet piracy. Also this year, Harris received BESLA's Beacon of Industry Award from the Black Entertainment & Sports Lawyers Association for her contributions to the industry. Harris' favorite female TV character is Jessica Pearson from "Suits"—"She's got the best wardrobe!"
Who is your favorite current female TV character and why?
Jessica Pearson from "Suits"—she's got the best wardrobe!
What famous woman, living or deceased, would you like to have dinner with?
Oprah Winfrey—she's a fantastic businesswoman who has experienced tremendous success, but never loses sight of the importance of being yourself and giving back to the community
Best advice for relieving stress?
Meditation—Calm is my favorite mediation app.