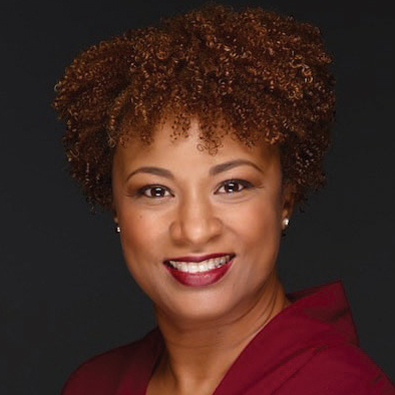 Greenfield is a master juggler, supervising program prioritization and delivery of more than 200 hours of programming for National Geographic's networks in the US and 170-plus countries. New on her plate is helping in the management of upcoming natural history series "Queens." "In a nutshell, we have to get out of our comfort zones," she says of incorporating diversity into recruiting. "Leaders at companies need to recognize their unconscious biases and get a bit 'uncomfortable' to make a comfortable workplace for all to enjoy."
What does your company/organization do to ensure all employees feel included?
National Geographic, along with our parent company, The Walt Disney Company, is extremely committed to inclusion within the workplace. Our Chairman of NGP, Gary Knell, has implemented a Diversity and Inclusion Council, which focuses on amplifying all voices and experiences to broaden impact on our businesses. Our Chairman, Head of Human Resources and other employees have visited the diverse sectors within our local colleges and universities to solicit their involvement in our internship programs and entry level hiring. In addition, Nat Geo is approaching its one-year anniversary of implementing our Employee Resource Groups, i.e. NOIR, @Women, Pride, Hola, APEX, etc. where we celebrate all identities and give a platform to educate and celebrate by holding events that promote community, culture and career.
How can diversity be better incorporated into the recruiting process?
In a nutshell, we have to get out of our comfort zones. Companies cannot continue to solicit recruits from the same sources, either personal or the top 25 universities that may come with name prestige. Companies should visit or call HBCUs to recruit in the field. Leaders at companies need to recognize their unconscious biases and get a bit 'uncomfortable' to make a comfortable workplace for all to enjoy.
Can you share a successful diversity program at your company or one you've observed at another company or organization?
As mentioned above, National Geographic launched an Intern Outreach program with our top executives visiting local universities to educate diverse populations about the Nat Geo brand and the wonderful opportunities we offer. Our Diversity and Inclusion Council agreed that diverse recruiting is done at the internship level, so we put pedal to the metal and recruited one of the most competent and qualified intern classes to date. We are proud to report that 58% of our 2019 Internship Class identified as a racial or ethnic minority. This is up from eight-percent in 2018.
What questions is the industry not yet asking in its efforts to be more diverse and inclusive that it should be?
I believe that some companies don't realize how a diverse employee pool can help move their businesses forward – both in productivity and creativity. The question companies should be asking is how they can ensure that employees are happier, healthier and, thus, more productive to push the brand and profit upward. Studies indicate that a more diverse work population improves employee engagement, reduces employee turnover, improves company reputation, experiences a wider range of skills and improves cultural insights. If a company can enjoy all of the above-mentioned, then I guarantee that diversity and inclusion would be the norm instead of the focused exception.
Which current television show/s best embrace diversity?
My daughter has me hooked on the show "Grown-ish," and it is the first show that came to mind when thinking of an answer to this question. It is a spin-off from ABC's "Black-ish," and the premise takes us through college life experiences from the points of view of varied individuals. It depicts eight individuals from all walks of life–privileged and working class; white, black and Hispanic; straight, gay or bi-sexual; athletic and academic – who share the common interest of friendship. They celebrate all differences, listen and learn from all experiences and have the tough conversations that educate and change ways of thinking. All of the cultural growth at their age is something to be emulated in the workplace.