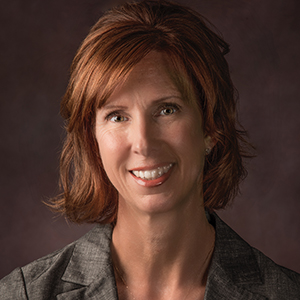 Years in Industry: 36
Education: Indiana University in Bloomington – Bachelor's degree in Telecommunications and Harvard Business School Program for Management Development
Through waves of change, Laulis has managed not only to keep Cable One steady, but also to maintain its highly-coveted margins. She led the company through its rebrand as Sparklight last summer while continuing to integrate Fidelity Communications. Laulis is keeping the momentum going, with the acquisition of Emporia, Kansas-based competitor ValueNet Fiber in June. No matter how busy she gets, she ensures she isn't forgetting about the wellbeing of her employees and Cable One communities. Cable One donated $300K to aid COVID-19 relief efforts across its 21-state footprint.
The COVID-19 pandemic forever changed my perspective on:
How foundational culture is as a platform for true resilience within a company. And personally, how little I need to care about the color of my hair!
How has the pandemic shaped the industry's future?
One observation is that the pandemic has accelerated trends that already existed. For example, even more DSL customers are switching to broadband (for speed and reliability); even more customers are adopting online sales, support and self-installation; we're providing even more flexible scheduling for our associates; and even more capital is needed to continue building the network of the future.
Number of subscriptions to streaming services:
Four, I think—my husband sneaks some in on me!
Without sports on TV, I have been:
Reading, streaming or chatting with my kids on the house party app.
Last content I streamed:
"Mad Men"—tell me the '60s were not really like that!
The future of broadband is:
BRIGHT! (couldn't resist)
Is cable recession proof?
I think HSD just might be recession-proof, as long as it is appropriately priced and supported with fantastic local service.
Working from home has taught me:
I do better with the discipline and routine, as well as the more personal interactions in the office. Where are all the people? I need people! Teams meetings work for sure, but I love those casual coffee or breakfast meetings. I miss them!
What product could you not live without?
My running shoes.