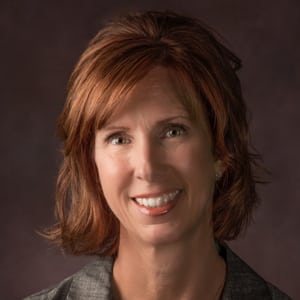 Laulis combines more than 30 years of cross-functional cable experience with an extraordinary ability to execute high-level change. This allows Cable ONE, despite its small size, to continue to thrive in an industry now dominated by giants. Named CEO a year ago in December, Laulis is the highest ranking woman on the operator side of cable. Among her accomplishments since taking the reins, she led Cable ONE through the time- and work-intensive process of acquiring NewWave Communications. If she could dine with anyone, it'd be the late Katharine Graham. "While I worked for The Washington Post for about 15 years, I never had the opportunity to meet [her]," Laulis says.
Who is your favorite current female TV character and why?
Not sure if this will suffice as it is more a movie than a TV character (however, I disclose that I saw the movie on Cox on Demand so it was on TV!). I choose Wonder Woman. Who wouldn't? She hails from a mysterious island, born of a god with special powers to help others, she's compassionate, has crazy good conditioning, and wears beautiful patriotic garb. Why shouldn't there be lots of female superheroes?
What famous woman, living or deceased, would you like to have dinner with?
I would choose the late Katherine Graham of The Washington Post. While I worked for The Washington Post Company for about 15 years, I never had the opportunity to meet Kay Graham. I have read her biography and several other books about her, and I have been fortunate enough to spend time with her son, Donald Graham because Cable ONE was a division of The Washington Post Company for many years. In Don, I see intelligence, curiosity, kindness and caring that I am sure came, in part from his parents, especially his mother, Kay. I'd like to believe that those values and that business philosophy are now part of who I am given that the culture has been passed down from The Washington Post Company, then to Graham Holdings, and on to Cable ONE. I'd love the opportunity to thank Kay, as well as probe what it was like to be a woman running a large male-dominated business in the nation's capital.