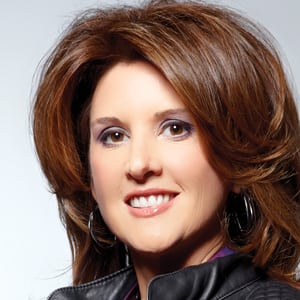 It's more important than ever for content to be available on as many platforms and options as possible, something Lopez knows well. The last 12 months have seen her successfully expanding Fuse's carriage on virtual MVPDs including Sling TV, DirecTV Now and fuboTV. Her renewal deals for Fuse and distribution agreements for music network FM have the networks available in approximately 70 million and 40 million homes, respectively. The past year also saw the launch of the Fuse Digital Content Studio. With the rise in content output, Lopez says it's only becoming more important to elevate multicultural voices reflecting what's occurring around the world. "We need to be able to hold a mirror up to our audience and tell stories that are genuine."
A February 2018 UCLA study revealed that of the 45 new scripted shows approved for 2017-18 across broadcast, cable and digital platforms, only four were from creators of color, all of whom were black. What is your reaction to this report?
The industry still has a long way to go to achieve a relevant and accurate reflection of today's world. With the exponential increase in content output, it's all the more important to elevate lobbying and bring relevant voices, as told through an authentic lens, to the marketplace. We need to be able to hold a mirror up to our audience and tell stories that are genuine. Fuse is home to something special and unique—and universal—for multicultural millennials.
What's a recent example of a step forward for diversity in the industry?
It's inspiring to see content by diverse casts and creators make successful strides with audiences and garner accolades. Films such as "Black Panther," "Crazy Rich Asians," "Wonder Woman" and the all-female cast of "Ocean's 8," have been great examples.
In what areas should the industry step up its efforts with regard to diversity and inclusion?
Diversity and inclusion should be top-of-mind in all facets of our business—in front of and behind the camera, at networks and studios, and at talent agencies. A vision that can be realized, regardless of depth of experience, is important. Both of my parents are educators who gave their students a platform to express themselves. I was raised to always break ground for new generations. I believe it is our duty as content providers to hone in on new voices. At Fuse, we have curated a strong slate of creator-driven series, from hip hop artist and comedic personality T-Pain, to actor Wilmer Valderrama, to a group of self-made culture creators in our upcoming series "The 212."