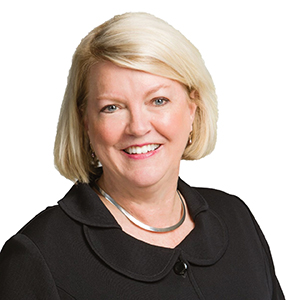 Years in Industry:  30+ years 
Education:  University of Illinois in Champaign-Urbana; MBA at the University of Denver. 
These five association leaders guide the cable industry, particularly through these troubling times. Williams makes her first appearance on our list, guiding the rebrand of human resource group C2HR. Beyond a name change, the organization launched new offerings, resources and events and attracted multiple new member companies. Lins is working to fight piracy, launching an industry-wide effort educating consumers, as well as mitigating pay-TV cord cutting. The team at the Cable Center introduced five-year roadmap Vision 2025, empowering current and future industry leaders. NAMIC and SCTE-ISBE have both had to rapidly pivot in light of the health crisis, with NAMIC reimagining its leadership seminar as a virtual, five-day event under Washington's guidance. Dzuban is helping SCTE-ISBE Cable-Tec Expo pivot to a free, virtual event for the first time. Interest seems high in the tech gathering, which drew in a record 267 thought leadership abstracts.
The COVID-19 pandemic forever changed my perspective on: 
How essential broadband service is to global connectivity. 
How has the pandemic shaped the industry's future?
The pandemic has accelerated an appetite for broadband and an appreciation for connectivity. #CuzofConnectivity, we can work and play from anywhere. I am so proud of our frontline industry workers that are keeping us all connected.  I predict that people will develop a new appreciation for their cable companies. 
Without sports on TV… 
Our household is now betting on cooking shows. My husband provides color commentary during each show, and I drafted Bobby Flay in my fantasy Food Network team.  
Working from home has taught me…
First, you can innovate from anywhere with the right skills and tools. Intrapreneurship means adapting within constraints. We have done exactly this with our IA program — now 100% virtual – allowing us to facilitate industry innovation during these challenging times.  And second, wearing anything but yoga pants are not mandatory.  
What product could you not live without?
Same as last year – the prize goes to my Xfinity voice remote. What a game changer (and literally a channel changer). Additionally, I am grateful for the Zoom "touch up my appearance" filter, especially for my early morning calls.  
Slack channel I spend most of my time on? 
Our "Pets of The Cable Center" channel is my absolute favorite. Love checking in on our canine coworkers – who do so much to lift our spirits and keep us pawsitive.