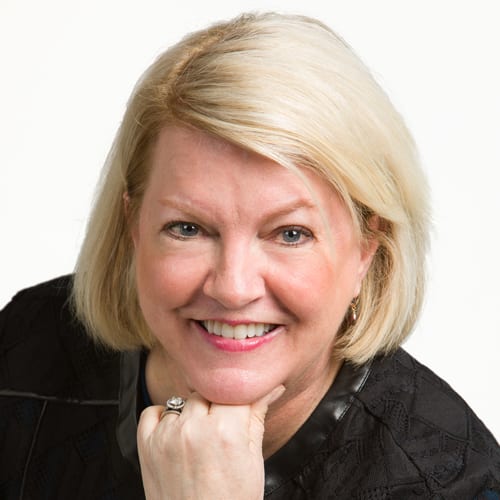 Years in Industry: 36
Education: University of Illinois, Urbana-Champaign and University of Denver
Motto I Live By: "The dragons in their caves tremble at your approach." — from a Glenn Jones poem
What do you think will be the biggest game changer to come from 10G? 10G will be the industry's way of promoting itself as the single best solution for the fastest, most reliable and continually innovative connectivity.
What item in your home or office most "sparks joy" in you? The life-sized cardboard cutout of Jamie from "Outlander." When I'm stressed, I imagine him saying, "Dinna fash, wee Jana."
Best brand campaign you've seen lately? The "Game of Thrones" and Bud Light's cross-promotion during the Superbowl. Brilliant.
A skinny bundle can't survive without…. The Food Network, of course! But I reject the label "skinny bundle." I prefer "body positivity bundle."
Last show binged not on your networks: "Riverdale." No shame.
Last linear content you watched live: The NCAA finals
How do you stay motivated in your job? By continuing to look forward and asking myself, what can I do to make this industry thrive?
Latest slang phrase or hashtag you've learned from your kids? #Squadgoals. I've been a part of a badass squad of professional women way before the young folks coined the phrase. My hashtag is #squadgoalsbeforeyouwereborn.
Biggest challenge facing the industry? Retaining young, rising stars—the leaders of tomorrow. Through our research, we found that cultivating a culture of intrapreneurship is key to engage rising leaders and drive innovation from within. This also bridges the industry's entrepreneurial roots with our intrapreneurial future.
Favorite board/card game: Mysterium. It's kind of like Clue meets a Ouija board.
Favorite podcast: "Stories from the Headend," which is The Cable Center's very own podcast series.
Subject you wish you'd studied at school and/or subject you studied and wish you hadn't? I wish I'd learned more languages because we have a global economy. I'd love to talk to international colleagues in their first language.
What quality do you look for when promoting someone? Someone who has a vision and is able to lead a team to fulfill that vision.