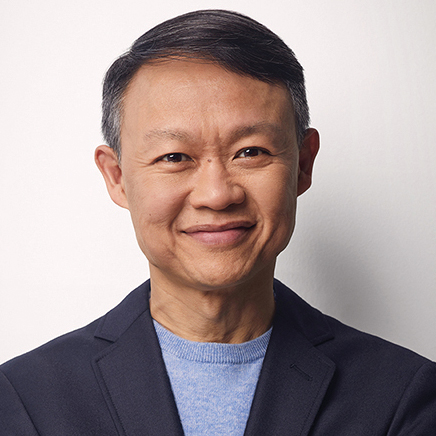 Under Lee's watchful eye, TLC has risen to a top-rated network with all of the key female demos. Not only does he have a gift for finding compelling stories, but the exec has helped expand the network's perspective through shows like "I Am Jazz," featuring teen trans activist Jazz Jennings, and "Lost in Transition," in which could adjust to changes in their marriage when husbands reveal they identify as women.
Lee has pushed the network to go even further, with its hit franchise "90 Day Fiancé" this year featuring its first-ever same sex couple on "Before the 90 Days." Another same-sex couple will be featured on "90 Day Fiancé: Happily Ever After." Lee said LGBTQ+ representation on the show is something that's been in the works since Day 1, but for various reasons—from visa delays to scheduling conflicts—it hadn't worked out.
"It's amazing how the industry has evolved. Both inside companies like mine, with thriving PRIDE employee groups, to the shows on our air and the people who create them," Lee says. "At TLC, LGBTQ+ representation is like second nature now. On our air, we don't even give it a second thought …it's part of everything we make and do because it's reflective of the fabric of our society. And that's real progress."
TLC also has launched the "Give A Little" national campaign, dedicated to empowering viewers to make a difference in the lives of those in need. The network is partnering with Love is Louder to stand against bullying by promoting kindness.
Lee's commitment to diversity extends beyond his own network. He frequently speaks before groups of students at events such as the Center for Communications' Diversity + Media Career Summit as well as international junior leadership and development programs. He also chairs Discovery's newly launched Mosaic Diversity taskforce to help increase the number of diverse talent in front of and behind the camera.