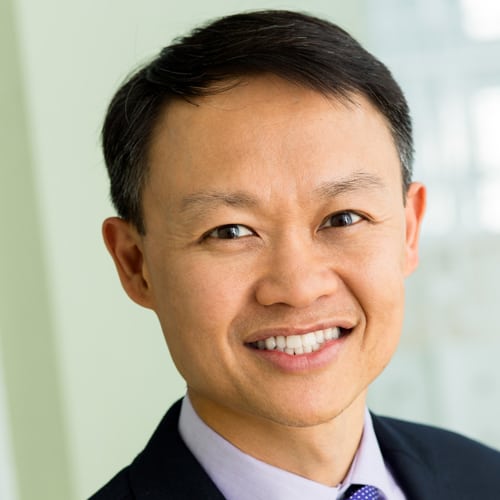 Years in Cable: 20
Education: NYU Tisch School of the Arts – Film/Television
Boosting both pop culture buzz and overall female viewership are two reasons Lee earned his recent promotion to president and GM. With his team, Lee oversees more than 500 hours of original programming and developed the ambitious, live, four-night event, "This is Life Live." This spring he even brought back TLC's landmark series, "Trading Spaces" after a lengthy absence. Lee's ability to build unscripted series with zeitgeist-y appeal around identifiable personalities may be TLC's best programming advantage. Page stepped up to her new role in April, overseeing all content for HGTV and Food Network, as well as their associated passion brands DIY Network, Cooking Channel and Great American Country. In her previous role of GM of HGTV, DIY Network, Great American Country and Travel Channel, series such as "Fixer Upper" and "Flip or Flop" soared to record ratings for HGTV.
If you wrote a "Black Mirror" episode, what dark side of technology would you explore and why? Waze and how it could suddenly send me to a whole other world.
Favorite restaurant: Taco Bell – The Original Hard shell Taco with no cheese.
Best advice your mom or dad ever gave you? You will always look different than everyone else in corporate meetings. That's OK.
Worst advice your mom or dad ever gave you? Don't watch so much TV.
Your social media platform of choice? I tend to shy away from social media.
Bitcoin – pro or con? Con
What would be the name of the reality show based on your company? "Go For It"
What product or service could you not live without? Turner Classic Movies Channel
What's the first thing you read in the morning? Printed newspapers
What does the future look like for skinny bundles and flexible packaging? Excellent, and it will indeed be a force.
Last show I binged not on my network(s): "The Crown" – Season 2
Favorite podcast: "You Must Remember This"
If you could have a superpower, what would it be and why? To go back and say what I wanted to say to those who've passed away.