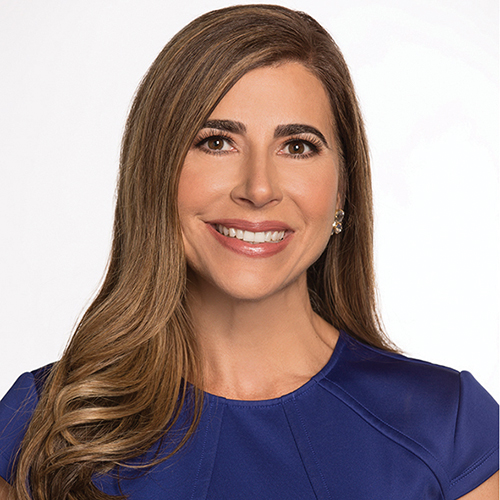 Not only does Siegel keep pace with constantly changing legal and business issues—domestic and international—related to Telemundo's productions, she's also on top of technological advances as she structures deals that keep Telemundo's content on multiple platforms around the globe while also protecting publishing rights. Siegel's skill at leading her team through difficult landscapes proved helpful in developing to COVID-19 protocols that made Telemundo Global Studios among the first companies to resume production during the pandemic. An avid mentor for women and minorities, Siegel is an executive champion for the company-wide Mujeres Imparables (Unstoppable Women) initiative, which promotes diversity and inclusion with a focus on the power of storytelling, especially by women and in support of women and minority groups. No matter who you may be dealing with, she advises, "be authentic in the content of your message, but gracious in the delivery of it."
Do you think there has been significant progress on DEI in the industry in the past year?
There has definitely been progress in the past year, including at NBCUniversal with significant monetary contributions to various community organizations and the creation of a Diversity, Equity and Inclusion department to serve as an advisory board council focused on creating a more equitable workplace. However, we need to continue to push the effort forward so we can really make a sustained and long-term change.
My best advice for fostering open, honest communication…
Be authentic in the content of your message, but gracious in the delivery of it.
Which celebrity do you think is setting a strong example for the next generation?
Stacey Abrahams. After a painful personal defeat, she picked herself up and continued working to create a more equitable voting environment for all. She is the epitome of a strategic thinker and perseverance. As a courageous woman of color, who managed to change the course of history she serves as a role model to so many young women and minorities.