Top 5 Cable Programming News Bytes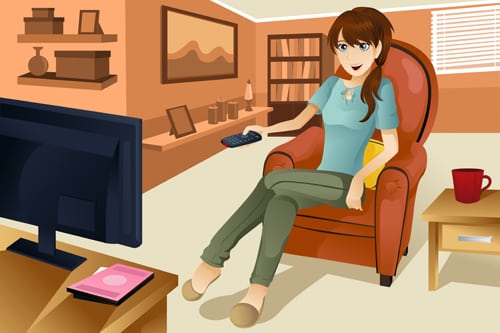 Here are our top 5 cable programming news bytes for this week.
Time Warner Misses Forecast: In its 3Q earnings call this week, Time Warner reported a downbeat forecast, triggering a 6.6% stock drop on Wednesday at close. (And 21st Century Fox, which also reported earnings Wed, saw its share price drop 5% at close.) But despite that, Time Warner reported a revenue increase of 5% YOY to $6.6bln as earnings per share reached a record $1.25 per share. HBO was credited with the growth, from a 4% increase in subscription revenue and a 13% increase in other content revenues. The company expects the recently launched HBO NOW to add significant revenue in the future, and digital investment, more on demand content and reduced ad loads will important moving forward. Read the full story here.
Zaslav's Pay-TV Take: In another 3Q earnings report this week, Discovery Communications' president and CEO David Zaslav said he finds the pay-TV distributor earnings reports from 3Q to be "very encouraging," in that they're posting mild declines in subs. The company reported $279 million in net income, relatively flat YOY. Revenue fell 1% YOY to $1.6 billion. Operating income at Discovery's U.S. networks, including Discovery Channel, TLC and Animal Planet, was up 4% YOY to $443 million. Revenue at the U.S. network rose 8% to $781 million. Distribution revenue was up 12% to $357 million and advertising revenue was up 6% to $410 million. For the full story go here.
Starz Misses Analysts Expectations: And then there was Starz's weak 3Q earnings report, which CEO Chris Albrecht blamed on distractions created by MVPD mergers. The stats: $404mln in revenue in the quarter, earning 56 cents a share during the period, falling short of the 59 cents that analysts were expecting. He hinted that the company is seeking to work with its distributors on its potential streaming service. Full story here.
Land of Vice: A+E Networks and Vice are launching a new linear network dubbed Viceland, to take the place of H2 Network. It will have 70 million homes and will debut in early 2016. The content and marketing will come from Vice, and A+E Nets will oversee technical operations and distribution while working with Vice on ad sales and sponsorships. Here's a look at the programming that's in store. 
Stewart at HBO: Those who are missing Jon Stewart at the "Daily Show" needn't worry any longer. They will be able to get their fix on HBO's digital platforms, given that Stewart just inked a four-year production deal with the premium network. He's going to start with short-form content on HBO's digital platforms, HBO NOW and HBO GO. More details here.