6 Years In, Cable's Support of STEM Education Continues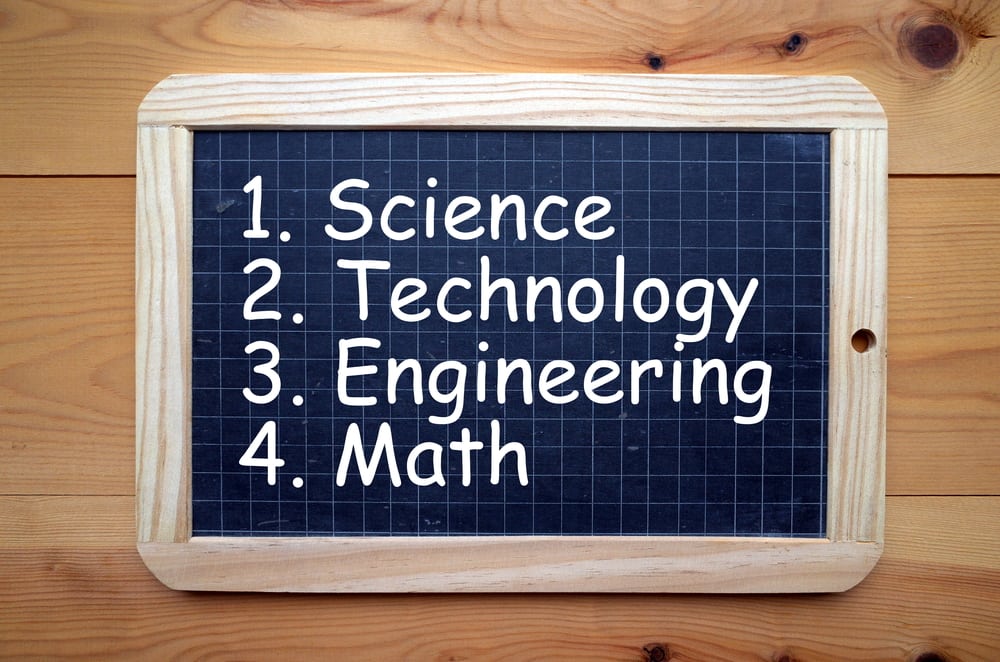 When President Obama called for action on STEM education six years ago, cable companies rose to the occasion with programs like Time Warner Cable's "Connect a Million Minds" and Bright House Networks' "Bright Ideas STEM From Today's Youth."  On the network side, Discovery Communications has been a key player from the start, while new entrants such as Weather Channel and the Paley Center for Media—with a specific focus on portraying female engineers in media—have recently surfaced. In light of Obama's announcement in March to commit more than $240 million to STEM education, we're likely to see cable up its presence even further. Let's take a look at what major MSOs are doing to further STEM education.
Time Warner Cable
TWC's Connect a Million Minds (CAMM) has done just that. In May 2014, the MSO met its goal of connecting one million students to after-school STEM learning opportunities, through PSAs and partnerships with nonprofits. It originally committed a $100 million investment and has exceeded that. Currently, the number of connected minds is at 1,035,427 and counting. The program's Connectory resource database for local STEM opportunities recently relaunched at theconnectory.org with a more user-friendly search function.
In addition to CAMM, TWC launched the writing curriculum "STEM to Story: Enthralling and Effective Lesson Plans for Grades 5-8" in partnership with literacy nonprofit 826 National earlier this year. The book, designed for teachers, after-school providers and parents, was donated to 1,000 YMCAs across the country. TWC has sold 5,150 print copies and 90 eBook versions to date.
Bright House Networks
Bright Ideas STEM From Today's Youth currently has 123 community groups across the company's service areas on board to support the second year of the competition, which encourages students to dream up ideas and inventions to improve their worlds using science, technology, engineering and math. The number of supporting businesses and nonprofits is almost double the number they had last year—and there are more to come. "A majority of the applications last year came from teachers who incorporated the program into their curriculums and challenged their students to come up with an entry," said Kimberly Maki, Corporate Vice President, Corporate Communications & Public Relations. "We are reaching out to more and more schools and working with educators to tie it back to state standards and lesson plans."
Bright House is building on last year's inaugural competition, where teachers held mock competitions and local community business leaders and STEM professionals provided feedback on students' pitches. They'll also expand the mentoring aspect of the program for the finalists by onboarding more of the MSO's senior team and more community partners. Read more about the competition in our write-up of Bright House's MSO Community Service Award from this year's Cablefax Top Ops issue.
Suddenlink
Over the years Suddenlink has supported education in the communities it serves in various ways, but recently it has sought to shift support from literacy and the arts to STEM education. A few programs that the company supports include:
*The Suddenlink Fund for Innovative Teaching with New Technology through the Community Foundation of the Brazos Valley, in Bryan-College Station, TX.
*Sponsorship of the Humboldt County, CA, Office of Education's Math Festival and Science Fair.
*Partnership with the Jonesboro, AR, Health, Wellness and Environmental Science Magnet School.
*Participation in a variety of Career Days at elementary and high schools, as well as Boys & Girls Clubs.
Newer programs in development include:
*A vocational program for students attending an elementary school in a high-need area in St. Joseph, MO.
*A contest that invites teachers from Tyler, TX, and their students to identify creative ways to use technology to address classroom needs. Suddenlink will support the winning classroom's idea.
Cox Communications
Cox has been a strong supporter of the broadband adoption initiative Connect2Compete (C2C), a public/private partnership created in 2012 by the digital literacy nonprofit EveryoneOn in partnership with the FCC, nonprofits, consumer retail tech providers and other cable companies. The program aims to bring students and families online by providing $9.95/month high-speed Internet, low-cost computers and free digital literacy training to families nationwide, which enables students to engage in STEM programs. Cox has rolled out the program in all of its regions, which translates to more than 25,000 connects.
One regional initiative is the Connect2STEM Awards from the Arizona Center for Afterschool Excellence, presented by Cox and AZ SciTech to STEM supporters in business, nonprofit, education and after-school programs. Prizes include a 30-second spot produced by Cox and a $1,000 prize. Additionally, the MSO awarded $130,00 in Cox Charities Community Grants to seven STEM-focused after-school and summer programs, chosen by elected officials, community partners and business leaders.
Cablevision
Optimum Community, Cablevision's community and education initiative, is a sponsor for two STEM-related activities: the nonprofit School-Business Partnerships of Long Island (SBPLI) and the Long Island Regional FIRST Robotics Competition. The latter reaches more than 50 Long Island schools in the MSO's service area.
Cablevision also has a summer intern program, which focuses on hiring in the areas of engineering, technology, Cablevision Media Sales and Lightpath. The program supports students' efforts to put knowledge into practice while undergoing training, mentoring, team building events and feedback sessions.
Comcast
Comcast has sponsored and mentored many teams competing in the FIRST Robotics Competition over the years, including 37 teams across the country in 2015. Short for "For Inspiration and Recognition of Science and Technology," the organization designs programs to get young people interested in STEM activities, from building robots to Lego leagues. In 2013, Comcast NBCU created the Media & Technology Innovation Award, which this year was taken by the all-girls team "Girls of Steel."
This year the Boys & Girls Clubs of Philadelphia launched a $40 million campaign dubbed "A Bold Change for Kids," which Comcast's Roberts family and the Ed Snider Youth Hockey Foundation kickstarted with an $8 million donation.  Part of the funds will go toward building a Boys & Girls Club in Philadelphia's Germantown neighborhood named after Comcast's late founder Ralph Roberts. The center will be decked out with an Internet Essentials Lab, a STEM lab, a dance room, a double gym and a music studio. Comcast evp David Cohen is chair of the campaign.