Weather Channel Shows Teens Its Tech Side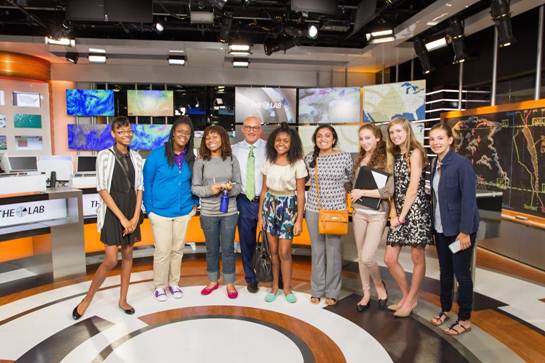 This past week, The Weather Channel hosted eight high school girls as part of Women in Technology's Girls Get IT job shadow week. The local program has students interesting in pursuing STEM (Science, technology, engineering and math) careers work with professionals in the field.
The students toured Weather's studio and got a behind-the scenes look at how STEM is used in the production of weather broadcasts. And yes, they even got to spend some time with storm tracker Jim Cantore as well as watch the technology in action for a live broadcast.
The job shadow program is sponsored by several top companies in Georgia, including Turner, Coca-Cola and SunTrust. Companies interested in participating in future STEM advancement programs for girls can contact GirlsGetIT@mywit.org.