Seeking Female Engineers in 'The Next MacGyver' Competition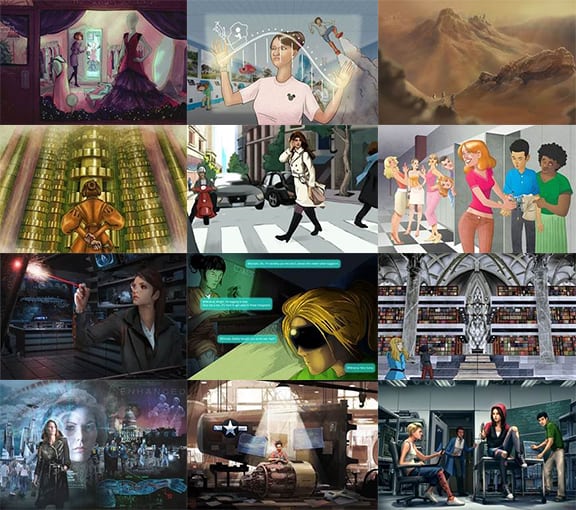 In March of this year, President Obama highlighted the importance of science, technology, engineering, and math (STEM) at the fifth White House science fair. During his address he stated, "…one of the things that they've discovered is that it's not enough just to talk about STEM. Part of what's important to do is also to recognize that what you do in math, engineering and science has a purpose to it; that there are huge challenges that we have to solve…" Just as scientists discover the way things work, engineers create things that have never existed before. This level of creativity requires a variety of ideas from people of every race and gender. Yet a survey put out by the National Science Foundation stated that less than 20% of all undergraduate engineering students are women.
Enter "The Next MacGyver" competition, which aims to increase the number of women involved in STEM careers by introducing a new TV show starring a female engineer. Importantly, this is one of Hollywood's first attempts to create a female-engineer role model and translate the character to television screens. The competition, a collaboration between the "MacGyver" TV series creator Lee Zlotoff, The USC Viterbi School of Engineering and the National Academy of Engineering (NAE), hopes to introduce people to engineering and inspire young women to pursue degrees and careers in the field.
"Television and digital media can play a huge role in influencing societal behavior and individual behavior because of the power of the reach and the impact of media," according to David Bushman, a television curator at The Paley Center for Media, the organization co-hosting the event on July 28. An example is the CSI Effect, which has resulted in an increase of school enrollments relating to a particular topic in the media. For instance, after the film "All the President's Men" came out, there was a documented increase in Journalism school enrollments. "LA Law" saw a rise in law school enrollments, and the phenomenon occurred at an even larger scale with "CSI."
"The Next MacGyver" means to duplicate this phenomenon. There were over 2,000 entries to the contest, covering every genre and approach to STEM. A team of engineers and entertainment professionals narrowed down the submissions to the top 25, and from there the NAE, USC Viterbi and Zlotoff determined the top 12 finalists. On July 28, the finalists will present their show ideas (and the concept art seen above) before a panel of judges. From there, 5 winners will be selected—each receiving $5,000 and the opportunity to be mentored by a Hollywood TV producer and engineering expert in the development of their pilot script.
The scripts will showcase role models: an influential protagonist who is a woman, an engineer, and is succeeding in the field in a realistic way. "The entertainment industry has the power to make such influences and we hope that, through this partnership, we can nudge it toward such amazing and overdue changes," said Maja Mataric, the vice dean of research at the USC Viterbi School of Engineering.
This competition comes at a time when entertainment and pop culture influence entire generations. Randy Atkins, the director of communications at the NAE and a co-creator of "The Next MacGyver" project, tells us, "If you're a young person, you're affected by pop culture. If you don't see people like you out there, you don't even think of going into that career." Current stereotypes portray engineering as boring or nerdy, when it is actually a very creative and exciting profession. "One way you change culture is through social icons like MacGyver or the women on CSI…[Women] look to see them on CSI and think wow, they're gorgeous, they're smart, and they catch bad guys. I want to do that," says Lee. It becomes important to apply that cultural initiative to engineering on television.
Other TV networks and media companies have identified STEM as an area of interest or placed it on their agendas. CBS's "Big Bang Theory" features compelling and interesting scientists, while "Scorpion" has characters like Happy Quinn who can engineer and fix mechanical problems. Nickelodeon's "The Adventures of Jimmy Neutron: Boy Genius" and Disney's "A.N.T. Farm" starred kid inventors and geniuses who could solve problems. However, television programs can go beyond the primary interests of pure entertainment and strive to create role models as well. The CSI Effect can happen again, it's just a matter of time. The entertainment industry holds the power to alter the perceptions of the STEM field and inspire upcoming generations to pursue careers that tackle cultural and technological problems.