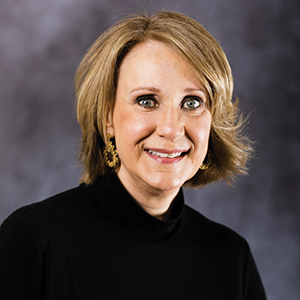 Years in Industry: 20+
Education: M.A. in Communication Management from the Annenberg School for Communication at the University of Southern California
These five association leaders guide the cable industry, particularly through these troubling times. Williams makes her first appearance on our list, guiding the rebrand of human resource group C2HR. Beyond a name change, the organization launched new offerings, resources and events and attracted multiple new member companies. Lins is working to fight piracy, launching an industry-wide effort educating consumers, as well as mitigating pay-TV cord cutting. The team at the Cable Center introduced five-year roadmap Vision 2025, empowering current and future industry leaders. NAMIC and SCTE-ISBE have both had to rapidly pivot in light of the health crisis, with NAMIC reimagining its leadership seminar as a virtual, five-day event under Washington's guidance. Dzuban is helping SCTE-ISBE Cable-Tec Expo pivot to a free, virtual event for the first time. Interest seems high in the tech gathering, which drew in a record 267 thought leadership abstracts.
The COVID-19 pandemic forever changed my perspective on:
How being agile creates positive momentum.
How has the pandemic shaped the industry's future?
Albert Einstein said, "In the midst of every crisis, lies great opportunity." The industry has delivered impressive service in myriad ways – speed, security, reliability, removing data caps, bill forgiveness, flexibility and more – to meet unparalleled challenges. By doing so, we've created an opportunity to move forward with newly-recognized value and very different customer relationships. Being at home, people are consuming more content than ever. The content providers have stepped up to use their inventory to promote information for the public good and they've created greater access to their content, creating new relationships and deepening engagement with their existing audience. Hopefully, we'll see a lasting positive impact as a result of how we've enhanced customer experiences.
The future of broadband is…
Bright. Industry sentiment is shifting in a big way. In its response to the pandemic, I believe broadband created different relationships with subscribers. During a time when internet access is critical for work, education and personal health, the industry has delivered, resulting in high ratings fir performance and satisfaction. Its response has been recognized and appreciated in a way that is different than what we've seen before. The door to opportunity is open.
Working from home has taught me…
How truly cohesive and agile the CTAM team is. Because of the way we are structured and having an extremely skillful team, we were able to transition quickly and shift strategically to continue to drive impact in the new environment.
What about travel used to annoy you but that now you actually miss?
Putting work travel aside (including my NY-DC commute), travel is a big part of what my family enjoys. And although I always dreaded long flights, I'm really missing the opportunity to explore the world with our 13yo son, to meet people and learn about new cultures and customs, and to build those lasting memories unique to traveling.
My prediction for a new business or product that could emerge from the pandemic?
At the core of CTAM is collective impact, so I see a post pandemic opportunity for the industry to come together in new and different ways. In the face of this challenge, we are revamping business models, stretching capabilities and learning faster. This collective agility could lead us to re-evaluate the way we work together to deliver the value, access and experiences consumers want most. If the pandemic pushes us to explore different ways the pieces can fit together, that's a win.