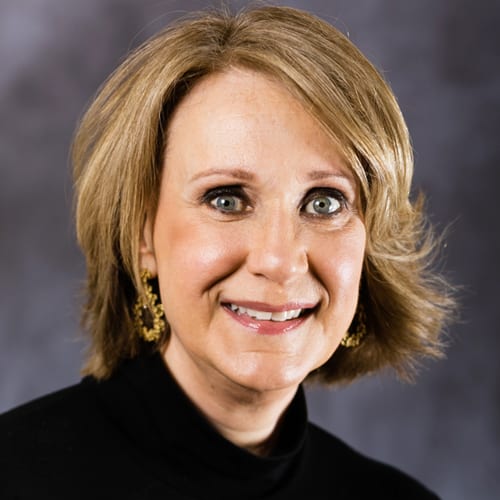 Years in Industry: 20+
Education: MA, Communication Management, Annenberg School for Communication at the University of Southern California
Motto I Live By: What we do today can change tomorrow.
What item in your home or office most "sparks joy" in you? A rock my son found at the lake. The rock has a natural indentation in the shape of a heart. He "gave me his heart" to remind me of him while I'm at work. Its simplicity and significance help me keep things in perspective.
How do you stay motivated in your job? I'm excited by the opportunities that lie ahead for the industry, known and unknown. Disruptive technologies, industry consolidation and changing consumer behaviors create challenges, but those challenges drive innovation. CTAM is hyper-focused on addressing these challenges and identifying opportunities for success through collective impact. This year, areas of focus for us include industry positioning (cord cutting mitigation and gig amplification), piracy, and content discovery, promotion and optimization.
Latest slang phrase or hashtag you've learned from your kids? I am most proud of the latest hashtag my 12yo son, Boden, created. Using the hashtag #maketheworldbetter, he launched a GoFundMe campaign to fund a solar-powered water filtration system to provide clean water to a community in the Philippines. We just returned from delivering it (along with 100 lbs of Legos he and his friends collected for the children). #proudmom
Favorite podcast: "Thinking Out Loud," of course. I host conversations with media and entertainment leaders who are capitalizing on the rapid change in how consumers engage with the world around them. Since its launch in late 2018, we've received a tremendous amount of positive feedback on our guests and content. Everyone can join the conversation, – – subscribe and let us know what you think or who you'd like to hear from next. The podcast is available on iTunes, GooglePlay, TuneIn, Stitcher and coming to Spotify soon.