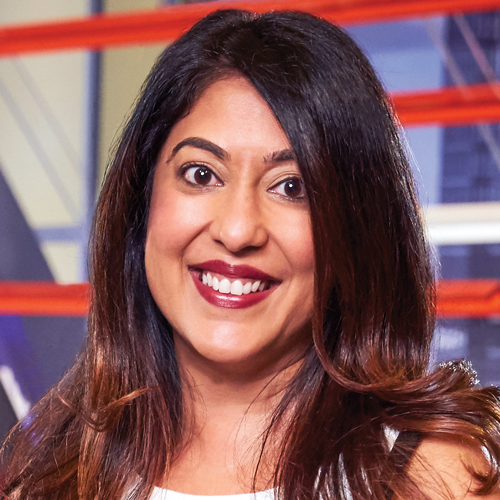 WB Discovery Sports will always be a destination for premium sports content while Shah is part of the family. This year, her team negotiated an eight-year multimedia rights deal with the U.S. Soccer Federation that makes TNT, TBS and HBO Max the exclusive English-language home for the U.S. men's and women's national teams. She's also guiding partnerships with sportsbooks like DraftKings and FanDuel.
"Favorite life hack: I keep a running list of things including hobbies, restaurants, books, etc. that my team mentions and reference it when I want to send a personal thank-you or special occasion gifts."
What's one thing you wish been told early in your career? What makes you different or feel like an outsider will ultimately be what sets you apart and makes you valuable, so stop worrying about what people think and trying to fit into a mold. Be yourself, be authentic and the rest will fall into place.
What unique challenges do women still face in the workplace? There has been a lot of progress made but there is change that still needs to happen to make sure we have inclusive and equitable environments in the workplace. That can only exist through intentional and consistent action by everyone. The diversity of voices needs to be valued as a critical driver of business success if we really want to make impactful and lasting change.