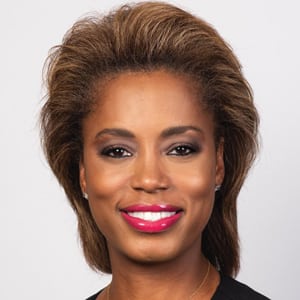 Bowens has helped grow Charter's business services division into a $2.5 billion business. She's standardized and transformed her group, rolling out new sales tools, incentives, sales coaching and training. Bowens is the only female and the youngest leader within her sales executive peer group, and has earned a reputation as trusted adviser. "If there were a reality show based on Spectrum Enterprise, it would be called 'Winning Together,'" she says.
Who is an inspirational woman you admire, and why?
My mother has been an inspiration for me. She balanced work and family. Being a working mom and wife with a career is no easy task, but she always made it look easy and always made our family feel like we were #1. As an adult, I now know the tradeoffs – late nights, early mornings, no sleep – that she had to make to provide for her family in a time where many women did not have careers. That's truly inspirational!
What's been the most dramatic change in your sector of the business today vs. three years ago?
With technology continuing to rapidly evolve, partners and clients can also be competitors, resulting in a very complex business ecosystem. That's why it is more important than ever for business leaders to be agile, creative and capable of thinking differently about growth opportunities for future success.
If there were a reality show based on your office, what would it be called?
If there were a reality show based on Spectrum Enterprise, it would be called "Winning Together."