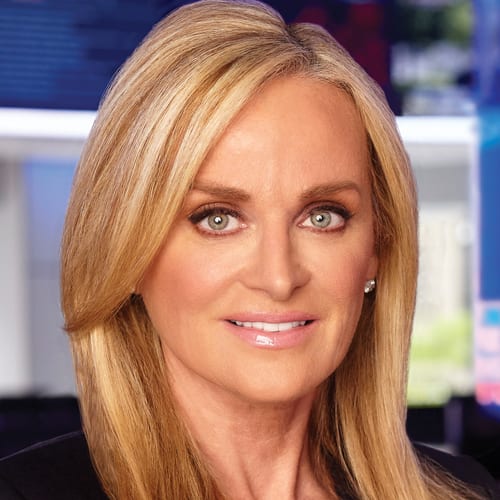 Years in Industry: 25
Education: BA, American University
Motto I Live By: Attitude of Gratitude
Presidential hopefuls aren't the only ones gearing up for the next race for the White House. Scott's spending the rest of the year preparing for the 2020 election year as she continues to maintain Fox News' dominance in both news and opinion programming. Over the last year, Scott has created and maintained an innovative daytime and primetime programming lineup, resulting in FNC ending last year as the most-watched cable network for the third consecutive year. She also helped usher in Fox's direct-to-consumer service Fox Nation. A champion of gender equality, Scott is constantly aware of the importance of creating numerous opportunities all with the goal of establishing a more inclusive work culture.
My prediction for direct-to-consumer video is… more entrants will join the field as happened with the growth of new cable channels in the '80s and '90s.
What item in your home or office most "sparks joy" in you? Items don't spark joy—but I love getting "Snaps" from my daughter… we have a 225+ day streak.
A skinny bundle can't survive without… Fox News, Fox Sports, Fox Entertainment
Last show binged not on your networks: "Conversations with a Killer: The Ted Bundy Tapes" on Netflix
Last linear content you watched live: Outside of all things Fox News… the Kentucky Derby
How do you stay motivated in your job? I think about the audience and the extraordinary times we are living in and feel honored to serve our viewers.
Latest slang phrase or hashtag you've learned from your kids? My daughter just turned 13 so I'm getting an education on a daily basis. YOLO is a recent addition.
What quality do you look for when promoting someone? Collaboration, competitiveness and integrity.