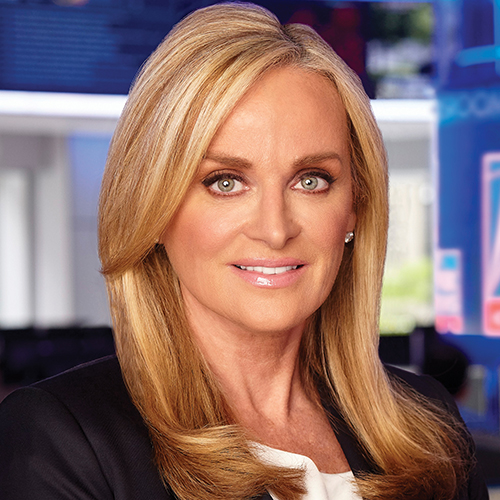 Years at Current Organization: 26
First Job in the Industry: Programming assistant to Chet Collier at CNBC
Bucket List: My dream is to spend my later years at the Jersey Shore as a beach badge checker. I have worked since I was young and had all kinds of jobs. I cannot ever see myself "retiring" and both my parents were entrepreneurs who never retired. So, working hard is in my DNA. However, I believe that checking beach badges in the summer on the boardwalk in my home state of New Jersey will be a bit less stressful and not 24/7 like my current position.
What's your Wordle strategy? I love Wordle. My husband and daughter do it daily and even my daughter's friends do it. It's relaxing and fun. If I have a strategy, it is to get the word by the third try so I can brag to my family!
My prediction for NFTs: I think it's still a long haul to socialize this and make NFTs mainstream. I'm expanding my thinking on this as I learn more. I was gifted a FOX News Racehorse inside the Zed Run metaverse game so if there is a derby in the metaverse we hope to make our horse a champion!
Favorite dish that I can also make myself: I love to cook. I'm half Italian so maybe that's where I get it from. I love to make all kinds of meals but a classic Sunday night dinner for me is homemade sauce (some call it gravy). I prefer a nice Bolognese with a thick spaghetti or cavatappi pasta which really holds on to the sauce. Add warm bread and a Caesar salad and it's perfetta!