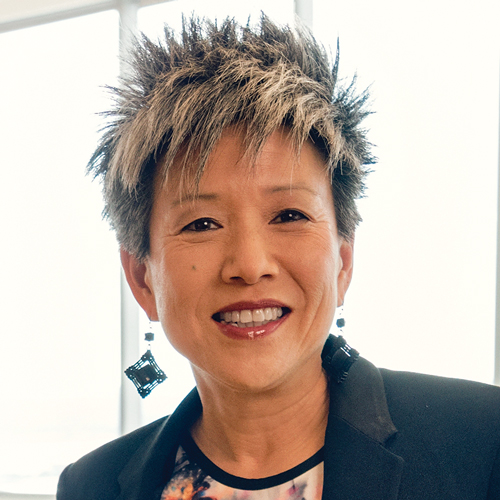 Longtime Comcast exec Davis in late 2016 segued to her current post, where she focuses on the company's commitment to the environment through five impact areas: energy, emissions, natural resources, outreach and operations. Comcast has committed to 500,000 environmentally friendly volunteer hours by 2020. One project the former professional violin player is particularly passionate about is reducing fleet emissions and she notes, "I'd like to see more work being done to address the realities of climate change, especially with the growing number of recent natural disasters."
What industry topic do you think will dominate industry headlines in 2018 and why?
While this topic may not dominate industry headlines in 2018, personally I'd like to see more work being done to address the realities of climate change, especially with the growing number of recent natural disasters. It's more important than ever that companies support and fund these efforts. At Comcast NBCUniversal we've donated $2.5 million in direct cash contributions. These cash donations, combined with in-kind support and funds raised through local NBCUniversal telethons for hurricanes Irma and Harvey, raise our total contributions to almost $20 million. We're also making it easy for customers and employees to donate through their Xfinity X1 remote. Examples like disasters caused by climate change are one of many reasons we created an Office of Sustainability – because we have a social responsibility to do what we can to protect our environment for our customers, our employees and our communities. We're also uniquely positioned as a technology and media company to take on these challenges.
What is one way the industry can continue to evolve in ridding itself of gender discrimination?
One way our industry can address gender discrimination is by doing what we can to ensure we see more women in leadership positions. One of the many ways we can get there is by having a seat at the table when important hiring and advancement decisions are being made so those of us in leadership positions can advocate for females and diverse talent. It's also up to those of us in leadership roles to give back to the young talent in our organizations – whether it's through formal programs or informal mentoring – it's critical that we make time for those growth opportunities. All of us can do more to make sure we see more women and diverse talent in leadership roles.
What famous woman, living or deceased, would you like to have dinner with?
I'd like to have dinner with Jeong Kwan. She's a 60-year-old Zen Buddhist nun who cooks vegan meals for her community at Baekyangsa Temple (about 170 miles south of Seoul, South Korea). My daughter, who happens to be very passionate about environmental issues and food waste, told me about "The Chef's Table" series and we watched the episode about Jeong. I was really moved by her life story. She left home for a Buddhist monastery at age 17 and her approach to food is rooted in her Buddhist practice. Jeong believes that "food is influenced by the mind of the cook" and depending on that mindset, the meal "can be poison or medicine." It really made me think about the importance of being mindful.