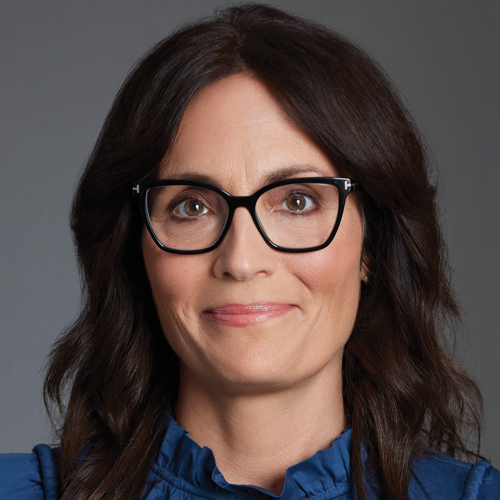 Aubrey continues to partner with storytellers from around the globe to bring a diversity of top-tier creative partners to HBO Max. Her Max Originals slate has broadened the platform's audience and of late she's been working to elevate the DC universe, breaking viewership records with "Peacemaker" and establishing HBO Max as home to "Doom Patrol" and more.
"I'd love to have dinner with Patrick Radden Keefe. 'Empire of Pain' and 'Say Nothing' are two of my favorite books of the last several years. I am inspired by Patrick's ability to tackle large, complex societal issues and turn them into pulse-pounding narratives with unforgettable complex characters—who happen to be real people!"
Takeaway from a time when you were the only woman in the room: When I was a producer on a film set on the side of a mountain with very few other female crew, we banded together and demanded one of the honey wagons be labeled "Women Only." Our version of don't be afraid to take up space!