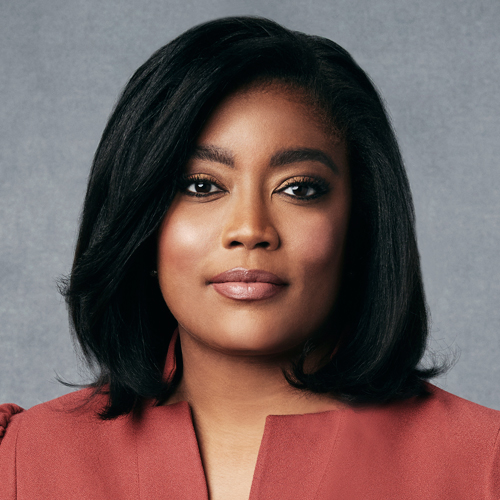 The Why? Jones, the first Black woman to lead a cable news network, is making sure MSNBC reflects the world it covers. Over the summer, the net launched "The Culture Is," a series that celebrates Black, Latina, Asian American Pacific Islander, Indigenous women and beyond. It's an important component of NBCU News Group's 50% Challenge, which aspires for NBCU newsrooms to be 50% women and 50% people of color.
She says… "Yvette Miley, SVP of Diversity, Equity and Inclusion for NBCU News Group, has a been a mentor to me for more than a decade. Yvette put me in positions that allowed me to push myself and think differently about my potential. As I reflect on our relationship, Yvette has always challenged me to grow and go beyond what I thought I could do."
How inclusive is your recruitment and talent development? Through NBCU Academy, our academic partnership with 30 schools that have large student of color populations has helped us train and cultivate relationships with students as they progress in their journalism career. As a graduate of Hampton University, a historically Black university, I'm so proud our entire news division is so committed to serving students from diverse backgrounds.