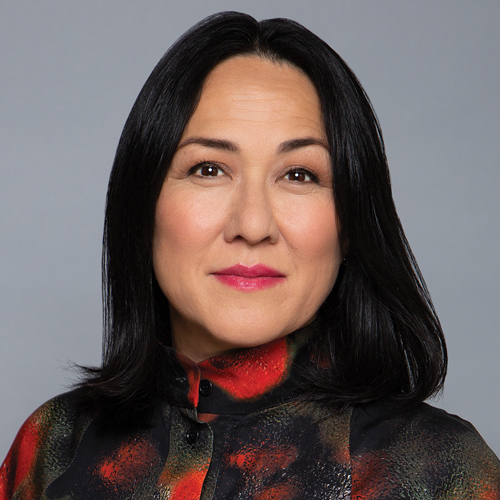 Since her promotion last year, Naito has created a pipeline of new animated content for kids and families and quickly scaled development from six projects to 70. For women and underrepresented talent, Naito offers opportunities and a path forward in animation through the Nick Intergalactic Shorts Program, the Nick Artists and Writers' Program, the Nick Internship Program and the recently launched content accelerator program.
"My mission at both studios remains to focus on inclusion, diverse leadership and authentic storytelling that reflects our audience."
What fork in your career had the most impact? When Brian Robbins hired me in 2018 to head Nick's animation studio, he gave me the most amazing opportunity of a lifetime and my dream job. This job has allowed me to follow my deep passion for animation, build the most incredible team and shape both Paramount and Nickelodeon's animation studios into a new chapter for kids and families globally. My role recently expanded to include oversight of Paramount Animation, so the opportunity to make animated films and join Paramount with such a beloved brand as Nickelodeon will lead us to becoming the biggest powerhouse in animation. And I'm grateful to Brian for that.
Advice on embracing change: Try to embrace the unexpected and be flexible. Don't be afraid to lean on your network of friends and colleagues to manage change. And lastly, stay open and curious. We work in a fun industry, and new opportunities and new stories can come from anywhere.