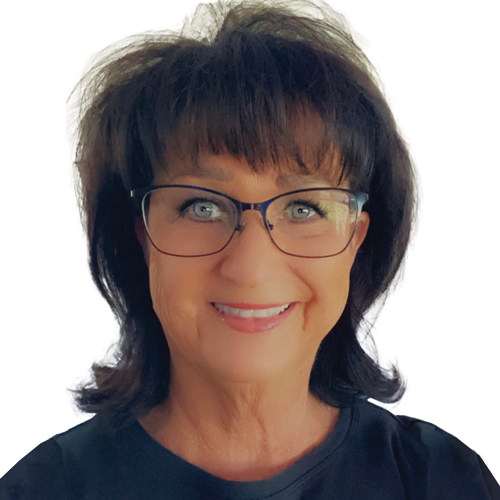 Hometown: Poplar Bluff, MO
Favorite Sports Team: Poplar Bluff Mules!! Football and wrestling specifically!!
I want 30 seconds in an elevator with: Jesus
Industry Top Priority for 2023: STOP ALL OVERBUILDING of Existing broadband providers, especially in RURAL AREAS (and especially with our own tax dollars!).
My best ideas come… early in the morning, when it's just me and God watching the sunrise. We all need some quiet time, without interruption to contemplate, plan, meditate or just "be still."
Where do you work most frequently—home, office, road? All three! Thank GOD and ACA Connects and all its members for building the finest broadband networks in America so us rural gals can work from anywhere!
What impact could AI have on the industry's future? Define intelligence!
Biggest roadblock in fiber expansions? In the literal sense of the term, the roadblock is always money however, with the buckets and buckets of funds pouring out of Washington D.C. over the next 2-3 years, new roadblocks will arise. The threat of all these taxpayer dollars being used to overbuild existing companies is a huge danger. We have only to look back at the 2010 Stimulus "Shovel Ready" debacle to see what an abysmal track the federal government has with oversight and accountability. There is also the physical challenges of geography and the vastness of the final miles and miles of unserved areas.
How do you personally give back to your community? I have always been active in my community. We have sponsored countless children's ball teams over the past 31 years of BOYCOM's existence. Project Graduation; Rotary, Lion's Club, Chamber of Commerce. The BOYCOM Girls have baked pies for the local Rescue Mission's Community Wide Thanksgiving Day Dinner—I mean lots of pies! We have done this for over 30 years as well. When Piedmont, MO flooded, we took a truck full of cleaning supplies to Main Street and gave them all away to the residents—customer or not. I have provided summer work for countless high schoolers who need to learn a work ethic. I work around summer football practices & sports, allowing each young man to learn the value of an honest day's work for an honest day's dollar. In doing this, I would like to think that over the past 26 years that I have "operated" Aunt Patty's Bootcamp, that I have kept more than a few young men off the streets and helped more make a down payment on a vehicle or start their college slush fund: most make it all summer long and some even return the next summer for more "fun"! Some don't make it a week, and I even had one young man who didn't make it to lunch! However, to-date, I haven't killed one yet!!
Biggest misconception about fixed wireless solutions? All technologies have their place and application. However, none of them are an "End-All Where-All" solution to every situation. So goes it with fixed wireless. It has its place.