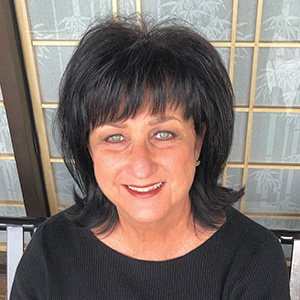 Education: University of Missouri and Summa Cum Laude from the SCHOOL OF HARD KNOCKS
Boyers isn't afraid to holler from the hollers about small operators' plight. She made a splash last summer with colorful testimony on the Hill about the importance of retrans provisions for operators like herself—with ACA Connects chief Matt Polka saying it almost single-handedly changed the course of STELAR to help smaller operators. Boyers once again embraced her ACAC chairman role and made a series of videos at the end of 2019 for social media urging Fox to sign a deal with NCTC. Must've worked pretty well as a deal got done at the last minute with no blackouts.
The COVID-19 Pandemic forever changed my perspective on:
I have long felt like the "American Spirit" had fallen by the wayside; replaced by complacency and apathy. But once again, the American "when the going gets tough, the tough get going" has shown itself to be alive and well.
How has the pandemic shaped the industry's future?
There is absolutely no turning back for the Independent Broadband industry now! We have been tested, tried and proved to not only rise to the occasion but to rise above it!
Without sport on TV, I have…
Continued to exactly what I have always done!
The future of broadband is…
LIMITLESS!
When restaurants open back up, my first stop will be…
SUSHI!
Is cable recession proof?
Pretty damn close! Third only to liquor stores and ammunition sales!
"Tiger King" is a thing because….
"Tiger King" is NOT a thing!
If I launched my own personal streaming service, it would be called…
"Professional Sarcasm for the Female Executive"
Best Zoom Background goes to…
Bob Gessner, MCTV
Last show binged not on your networks:
Only thing that I binge on is my own chicken and dumplins!
What product could you not live without?
HAIR SPRAY!!! Paul Mitchell "Freeze and Shine"
Worst job ever had?
Being the "Swamper" on a cable drop plow crew!