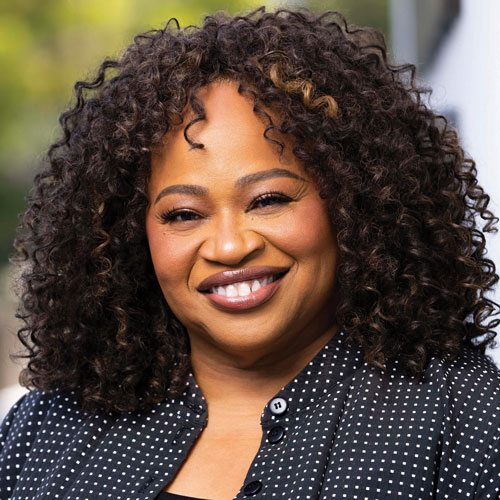 From in-person experiences at theme parks, shows and pop-up events to fashion, toys, books, comics and digital experiences, Lifford's divisions aim to create long-lasting emotional connections to the company's iconic characters and storytelling that go beyond the screen. For example, in support of "Space Jam: A New Legacy," under Lifford's leadership, the Consumer Products group developed the largest Looney Tunes merchandise collection in decades. Lifford instituted a "never go dark" approach, offering consumers compelling opportunities 24/7, everywhere they interact with Warner Bros.' IP. Lifford took a hiatus from work that she says changed her career. "The break allowed me to embrace my life experiences and think about my journey and what I truly had to offer," she says.
Best advice for someone looking to re-enter the workforce after a hiatus?
I took one and it changed my career. The break allowed me to embrace my life experiences and think about my journey and what I truly had to offer. I used the time to reflect and decompress, really for the first time since starting work at age 17. I was able to define my value, outline what I thought I truly wanted, and most critically, what I wasn't willing to do. It provided me a platform to make some choices about what would be next, and to promise myself I wouldn't take a position that offered less than 90% of what I wanted. I decided to consult in an area of interest for a time, which may sound strange, but it showed me what I truly enjoyed and how the realities were different than my perceptions. I learned what I was really good at – and that was powerful.
Do you have an example of male allyship that made a difference to you?
I'm fortunate to have had many male allies in my life. My dad, of course. His teachings are a force to this day. But if I had to choose one that helped me propel my career it was Andy Mooney. He taught me how to balance creativity and business. How to navigate complexity. He pushed me beyond my comfort zone, gave me true access to him and to the businesses, and supported my growth. He saw what I could do before I realized what I could achieve myself. And he opened those doors for me to step through — and fly on my own.