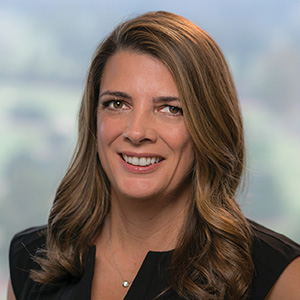 Years in Industry: 25+
Education: BS – Ithaca College
If running Discovery Channel and Science Channel wasn't enough Daniels added oversight of Animal Planet to her purview this year, further expanding her role as chief brand officer. Science Channel had its highest-rated year ever for W25-54 in prime and total day, and Discovery Channel was the No 1 cable net in M25-54 (excluding sports) for the fifth straight year. Discovery's Lifestyle nets are seeing growth, growth, growth under Finch. Managing the largest portfolio of cable channels in the country (11), the nets are the No 1 most-watched in the US among W25-54. HGTV had its highest-rated series in history with "A Very Brady Renovation," and TLC claimed the No 1 overall ranking for women in January 2020.
The COVID-19 pandemic forever changed my perspective on:
What used to seem easy or thrilling now seems terrifying… from grocery shopping to traveling internationally.
Number of subscriptions to streaming services:
Netflix, Hulu, Amazon (but that's for the shipping!)
When restaurants open back up, my first stop will be…
Sushi at Kiwami
Last content I streamed:
"Mrs. America" on Hulu/FX
Is cable recession proof?
It has been so far, but now with the changing landscape (increased competition with streaming services) we are about to find out if it still is!
The first thing I'll do when I'm back in the office is…
Walk around and talk to all my team, in person, from a safe distance.
Working from home has taught me…
I'm not as much as an introvert as I thought
Best Zoom background goes to…
We've had multiple people being eaten by sharks on our Discovery zooms – very on-brand.
Last show binged not on your networks:
I'm late to the party… but just finished the first season of "Killing Eve."