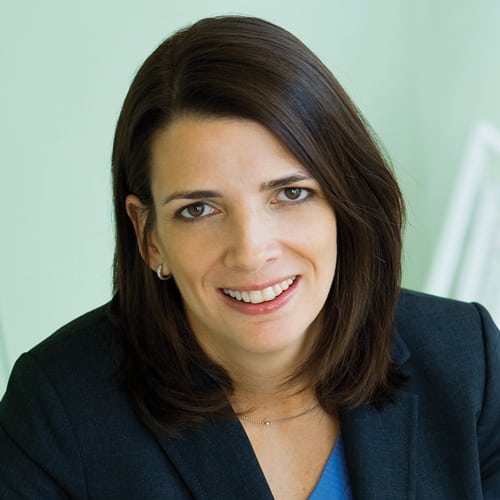 Years in Cable: 9 as an executive, 9 on the production side
Education: BS, Ithaca College
One Word that Best Describes Me: Determined
Daniels' leadership and decisiveness have led TLC to record-breaking success. Her knack for identifying inspiring stories about fascinating yet relatable people has become the hallmark of the network, on both linear and digital platforms. While overseeing the transition of Discovery Fit & Health to Discovery Life Channel, Latman continued creating exciting, on-brand content for ID's dedicated audience and raising the bar for the true-crime genre. She also garnered big ratings for Destination America with the Exorcism Live! special. Etkind showed respect for Science Channel's audience by pre-empting regular programming for live-breaking NASA reports about the exploration of Mars, and by instituting nightly one-minute Science Presents DNews updates on the latest science and technology news. And Scanlon's programming strategies expanded the global reach of Velocity and Turbo, turning Velocity into cable's fastest-growing network in A25-54.
Virtual reality is… really cool, for about 30 seconds
Last show I watched not on my network(s): "Broad City"
What was your first job? Cashier at my local grocery store in CT
If this election year was a reality TV series, it would be called… "Is This a Joke? You decide!"
New favorite binge: Can't wait to binge new season of "Unbreakable Kimmy Schmidt"
I watch the majority of programming on this device: My 65-inch TV—nothing better!
Favorite Podcast: "You Must Remember This" (fascinating stories of 20th Century Hollywood)
My personal theme song is: "Stronger," by Kelly Clarkson
Favorite vacation spot: Summer—Lake Winnipesaukee, N.H.; Winter—Playa del Carmen, Mexico
My Starbucks order: "Where's the nearest Dunkin Donuts?" I'm an east coast girl at heart.